Arby's wants to bring their sandwiches to the next level and they need your help! Take the survey at www.arbys.com/survey and you could win $1,000 cash! What a giveaway!  
Arbys Survey Details
Arby's having an absolutely amazing survey giveaway! All they want you to do is give them some feedback and tell them about the experience you recently had with them, and you'll go in the running to win $1,000!
Here are the specific details:
| | |
| --- | --- |
| Start Date | November 1, 2018 |
| End Date | November 20, 2018 |
| Entry Method | Online, Mail |
| Entry Limits | One (1) per day |
| Prize | $1,000 Cash |
| Prize Approx. Retail Value | $1,000 |
Rules
As I'd expect, there are a few rules you need to follow in order to be eligible to win the prize. You can still take the survey if you're not within the rules, but you won't be able to win the prize (they'll disqualify you if you're picked as the winner).
So! Follow these and you'll be golden:
You must be a legal resident of the 50 United States, Canada, or the United Kingdom
You must be over the age of majority in the United States, and over 18 if in Canada or the United Kingdom
You can enter the daily giveaway once (1) per day, but you can only win once (1) every 90 days
What does that mean? If you win once, no need to continue to enter! Your following entries will be void if you're the winner again. So save yourself the hassle 🙂
You can download the official rules in a PDF here.
Survey Instructions
Fantastic! We're getting to the fun stuff 😀 Before you jump right in and start the survey, you need a bit of information from your receipt:
The four (4) digit restaurant number of the Arby's location you visited
The date of your visit
The exact time of your purchase
The amount you spent on the transaction
The type of visit (drive-thru, carry out, dine-in)
Here's where you'll be able to find all the information on one of their receipts: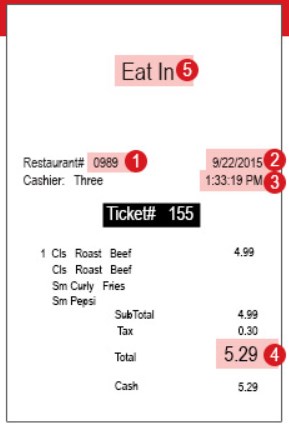 Ok, when you have your receipt and found all the information you need, follow these instructions to take the survey:
Head to Arby's official survey website (below) on your computer
Enter in the five (5) bits on information from your receipt in the correct boxes
After that, you'll be invited to take the survey
Spend a bit of time answering their questions as accurately as you can. You can also provide additional feedback on how your sandwich and sides were if you like
Once you get to the end of the survey, you may be asked if you'd like to sign up for other offers and/or participate in another survey, the choice is up to you (I didn't)
On the second last screen, you'll find out if you were an instant survey winner (I wasn't! 🙁 )
That's it! You're just sent Arby's your feedback and are in the running to win the $1,000 daily prize. Good luck!
I took the survey myself a couple of days ago, these were some of the questions they asked me:
Where did I place my order?
Based on the experience I had, how likely is it that I'd visit Arby's again?
How likely is it that I'd recommend Arby's to a friend or family?
Was everything in my order correct?
How did the food taste? Did I receive my meal in a reasonable amount of time?
Was the restaurant itself inviting and clean?
Were Arby's team members attentive throughout my visit?
Did anyone at Arby's go above and beyond to improve my experience?
Here are a few screenshots of the survey so you know what it looks like:
You can take the survey here – https://www.arbys.com/survey
Why does Arby's care?
Arby's is in an extremely competitive market – the sandwich industry. Not only do they already have a huge number of competitors to deal with, but there are more and more independent shops opening up which are aiming to take chunks out of Arby's own slice of the sandwich pie. Jason's Deli, Quiznos, and Jimmy Johns are just a few big names Arby's is up against on a daily basis.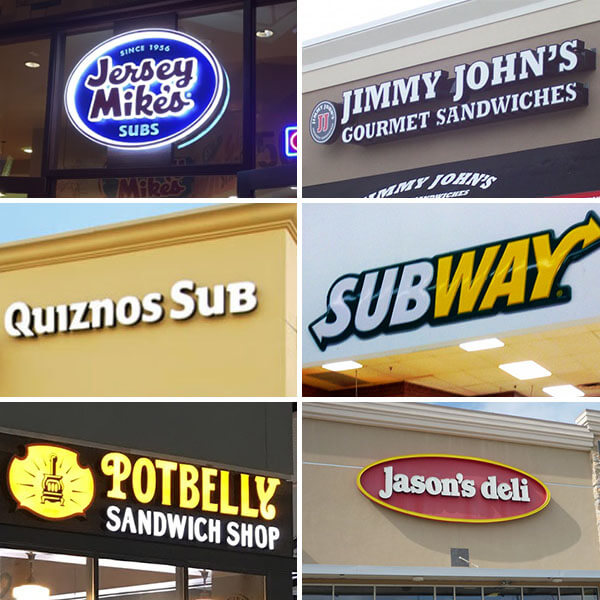 What does this all mean? It means it's too easy for a customer to simply switch sandwich shops if Arby's fails to provide a premium customer experience. That's why they care. They consistently need to gauge the feedback of their customers (that's you and me) as to how they're doing. Are they still making good sandwiches? Are the staff making a good impression? Are their stores kept clean and tidy? All of these and more can make or break a sandwich shop. And with Arby's hosting this survey, the answers to those questions are exactly what they're looking for.
About Arbys
Chances are, if you've ever been on a road trip in America, you'll have seen countless Arby's. They're huge. I mean, they have 3,300 stores across North America, the Middle East and Asia! So, they're clearly doing something right. The only states they don't have stores is Rhode Island and Vermont. Food and Wine even named them America's second largest sandwich company, being beaten to the top spot only by Subway.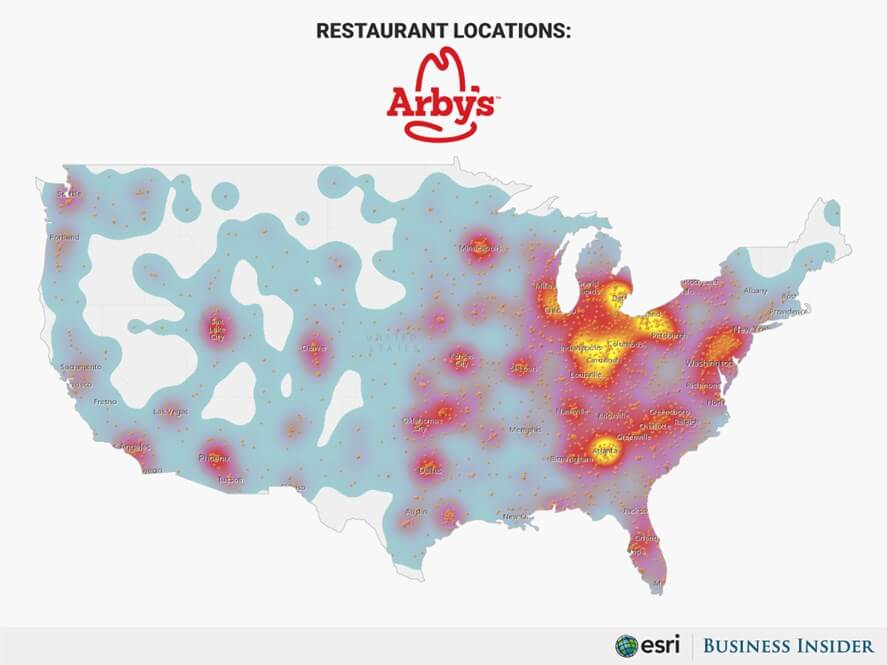 Contrary to popular belief their stores aren't named after some guy called Arby…
Their business name is a play on words. The two co-founders, Forrest and Leroy Raffell came up with it after their first choice for a company name was taken (so annoying when that happens 😉). Arby's is a form of R B's meaning Raffell Brothers. Kind of simple, kind of genius at the same time. Don't ya think?! 🤔
History of the Chain
They opened up their first store in 1964 in Boardman, Ohio, where their one and only signature sandwich was roast beef, served with potato chips and soda or a shake. The cost was 69 cents, which may seem frighteningly cheap, but was at a time when hamburgers would only set you back 15 cents, so they certainly had their sights set on a wealthier clientele.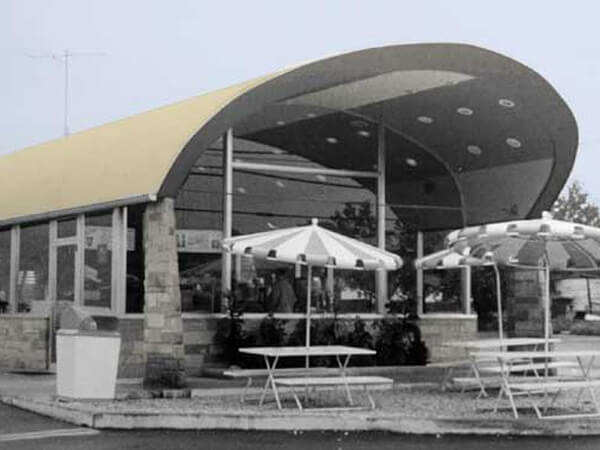 1971 saw their roast beef recipe perfected and they still use the same slow-cooked style to this day. When they decided to add hot cheese sauce and onion and began toasting their rolls in '78, they knew things would never be the same again. The Beef n' Cheddar combo, kind of made them legendary. It's pretty tasty.
Here's a little sneak peak into how they make a couple of their items:
It totally shocked me that they didn't start adding fries to their menu until 6 years after they first opened. Oh, and those incredibly delicious curly fries that everyone loves… well they weren't launched until 1988, 24 years after they first set up shop!!!
Over the coming years they started slicing up a whole host of other meats including roast turkey, corned beef and prime rib. They even added salads and a breaded chicken sandwich which they knew were essential in a "world of chicken nuggets"
A Couple of Fun Facts
They manage to score themselves a Guinness World Record when they aired the world's longest commercial in 2014. It was 13 hours long and basically allowed you to watch them cook their signature beef brisket. Sounds…thrilling. I mean, great publicity and all, but it was literally worse than watching paint dry!
Here it is. Trust me, you won't make it through even 20 minutes!
On a whole less boring note… Remember that God awful hat that Pharrell wore to the Grammys back in 2014? The brown Vivienne Westwood thing? After a bit of a banter filled exchange with him on Twitter, where they asked for their hat back, Arby's actually bought it from him for $41k and donated the proceeds to charity. Good on ya guys.
What's Next?
More growth, one of their franchisees reported that they want another 70 stores under their belt by 2022, and that's just one of them! Pretty crazy. They also want to build up more of a presence in New York after the success of their store of the future that was built in 2015. Other than that, they're staying a bit tight-lipped on all other future plans. Watch this space…
View this post on Instagram
See More www.Arbys.com/Survey Responses
515 reviews
{{ reviewsOverall }}