Maurices, one of the leading women's fashion retailers in the USA, appreciate your feedback so much they're giving you the chance to win $1,000 in cash! Every day! Just complete the survey at www.tellmaurices.com and you'll go in the running 🙂

TellMaurices Details
Fashion's a tough industry to be in. Thankfully, Maurices has over 80 years of experience in the industry to keep them going in the ever-changing fashion world. But even with all their experience, they still need the help of their customers (that's you!) to tell them what they're doing right and wrong.
In order to collect all of the feedback, they want you to complete the customer satisfaction feedback form called Tell Maurices. It's a pretty simple survey to take and won't take you more than 10 minutes to complete! 😀
Here are the specific details:
| | |
| --- | --- |
| Start Date | January 1, 2019 |
| End Date | December 31, 2019 |
| Entry Method | Online, Mail |
| Entry Limits | Unlimited |
| Giveaway | Sweepstakes |
| Prize | $1,000 Grand Prize or $100 Runner-Up |
| Prize Approx. Retail Value | $1,000 or $100 |
Maurices Survey Rules
Maurices is giving away quite a bit of money in this survey so they've written up a few rules all survey-takers need to follow (just so it's fair for everyone that enters). This is what they are:
You must be a legal resident of the USA, Canada, or the UK
You must be over the age of majority in the USA, or over the age of 18 in Canada or the UK
You must not be related to the Maurices company in any way (employee or friend of employee etc.)
That's all there is! Not too many to follow 😀
Survey Instructions
Within all the rules? Awesome! You qualify to tell Maurices exactly how their company's doing and can win $1,000 for doing so! Quick heads up though – you do need to be a previous customer of Maurices to take the survey (you'll need some info from the receipt to verify yourself).
In total, there are six (6) pieces of information on your receipt you'll need:
The four (4) digit store number
The transaction number
The register number
The date you visited the store
The exact time of your transaction
The last three (3) digits of the coupon survey number (at the bottom of the receipt)
To make it easy for you, here's an example of where you can find all the info for the survey: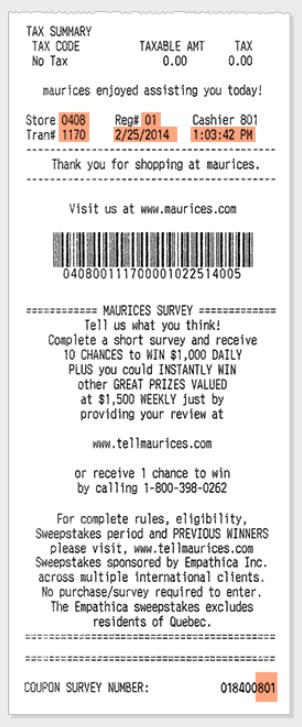 Got it all together? Brilliant! Follow these instructions to take the survey:
Head to the official website hosting the survey (link below)
Enter in the six (6) pieces of information from your receipt into the correct text boxes
If you've entered them correctly, you'll be invited to take Maurices survey. Otherwise, you may get an error message – re-enter the info and try again. If you're having trouble at this stage, call (800) 467-0047.
Once you've passed the verification page, answer all the questions Maurices customer satisfaction team has for you. Be as detailed as possible here.
At the end of the survey, you'll be invited to enter into the sweepstakes. You'll need to provide the following information to enter:

First name
Last name
Phone number
Email address

That's it! 😀 You've just completed the official TellMaurices survey and are in the running to win a massive $1,000! Good luck 🙂 🙂
Here are a few examples of questions you might be asked:
Was this your first time visiting this particular Maurices location?
Based on your overall experience shopping at Maurices, on a scale of 1-10 how likely is it that you'll recommend the store to family or friends?
Was the layout of the store easy to navigate? Were all the products organised and neatly presented?
Did you use the fitting room? Were they clean?
What about the staff? Were they friendly on your arrival? Were they able to assist you with any questions you had?
Did any staff member speak to you about their MyMaurices loyalty program?
I ended up taking Maurices survey myself recently, here are a few screenshot of it so you know what it looks like:
You can take the survey here – https://www.tellmaurices.com
Want to enter into Maurices' sweepstakes without taking their survey? No problem! To enter by mail, with no purchase necessary and without completing a survey, please hand-write the following sentence "Please enter me in the Empathica Daily Sweepstakes for a chance to win one (1) Daily Prize" on a sheet of paper on which you have hand-printed your first name, last name, home telephone number, full address (no PO Boxes accepted), email address, and the name of a participating client and mail it in a separate envelope with sufficient postage to:
[Enter Month/Year]Mail-In Entry
c/o EMPATHICA DAILY SWEEPSTAKES
c/o [Enter Name of Participating Client]
511 Avenue of the Americas, #40
New York, NY
10011
-or-
[Enter Month/Year]Mail-In Entry
c/o EMPATHICA DAILY SWEEPSTAKES
c/o [Enter Name of Participating Client]
2121 Argentia Rd., Suite 200
Mississauga, Ontario, Canada
L5N 2X4
-or-
[Enter Month/Year]Mail-In Entry
c/o EMPATHICA DAILY SWEEPSTAKES
c/o [Enter Name of Participating Client]
One Victoria Square
Birmingham, UK
B1 1DB
About Maurices
Maurices is a fashion retailer specializing in women's clothes and is based in Duluth, Minnesota. They currently have over 1000 stores in the US, Canada and Puerto Rico.
They like to generally focus on their small-town roots, usually opening their stores in shopping malls in smaller towns and cities. Their head office is still in the same town that they opened their first store, which I think is kinda nice.
History
The store was founded in 1931 by E. Maurice Labovitz, and finally turned its first profit 9 months after opening day with a grand total of $4.12 (about 60 bucks in today's money!) The company remained under family ownership until 1978 when it was taken over by the Brenninkmeyer family (American Retail Group). Then, in 2005 they were purchased by Dressbarn which later became part of the Ascena group.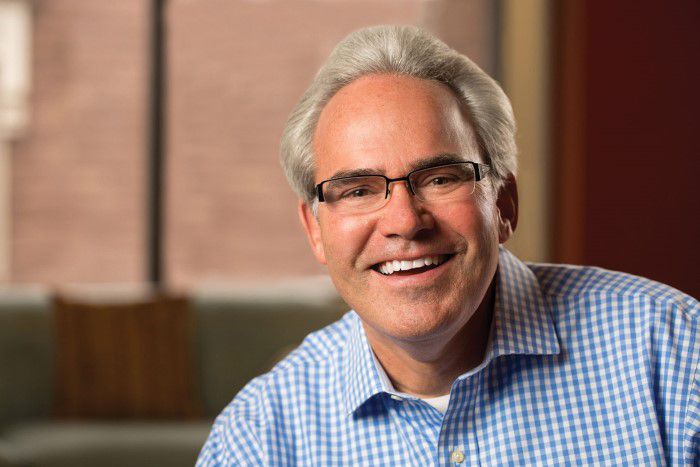 Ascena own many common high street brands that you've probably heard of including tween brand Justice, Ann Taylor, LOFT, Catherine's and Lou & Gray. Ascena has a whopping 65,000 employees.
In 2014 their 900th store was opened and today they have over 9,000 employees in their stores and head office.
What's it like working for them?
Their ratings from employees on Glassdoor are pretty solid. With almost 900 reviews they average 3.7 stars out of 5 and 93% of them actually approve of the big guy sitting at the top of the company, George Goldfarb.
Employees are happy with the clothing discount they get there although they can't sign up for the company's credit card, so they can get points and rewards etc. (which kinda sucks). They offer pretty good health benefits though as well as a 401k.
Heaps of employees report a great working environment with friendly co-workers and fun incentives – I want to work there!! Hey Maurices I'll give you extra good feedback on your survey if you through a job my way 😛
Sounds good right?! Want to get a job there now? Check out this video:
Giving back
They're also pretty well known for giving back in their local community. They do an annual Grand Give, where employees volunteer 1,500 hours of their time to community organizations and even do something called a 'Pause Day' every quarter which they can spend a work day volunteering. Not only do they do that, but they also help out their workers in times of need too, which is pretty incredible.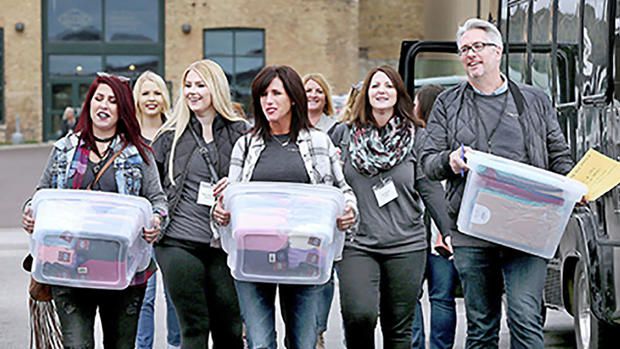 The program is called Dimes from the Heart and allows employees to apply for a grant of up to $2,500 if they should see find themselves in a time of need. Emergencies such as natural disasters, domestic violence or even emergency medical and funeral expenses for loved ones at home are some things that employees can claim for. What's even better about this incredibly generous scheme is that it's actually funded by associates who work in Maurices. My heart is literally melting ❤️
Now that you know how much Maurices actually gives back to their community and employees, make sure to let them know in the TellMaurices survey they're hosting at www.tellmaurices.com!
Rewards Program
They don't just look after their employees, there's also a loyalty scheme for customers called my rewards. It's pretty simple, each $ spent = 1 point and 100 points = $5 to spend in store. They even offer a neat welcome bonus of five bucks just for signing up alongside birthday discounts and bonus points days, so you can get your vouchers quicker!
Celebrity Collaborations
Most retailers love bagging themselves a celebrity endorsement, it's a great way to get people into your shops. Maurices teamed up with celeb designer Christopher Straub back in 2011 and even got the brand on season 6 of Project Runway! That was some great coverage for them.
When they launched their Mall of America store in 2013, they also teamed up with country band Gloriana, who performed on the big day!
What Do Other People Think?
I got some from Maurices for.. $12 on sale if i remember right and they're amazing! Super soft and not see through

— Mama (@tyra1904) January 16, 2019
gets ME fired up? Well, there's a few things. I *love* my job at maurices! The amazing team I work with, the customers I get to see every day. It's such an incredible environment to work in, that I *never* thought possible, due to my anxiety. At the end of this month, I'll have

— heather jo (@Kendyll04) January 11, 2019
What an exciting afternoon we had in second grade! Thank you @maurices for the wonderful donation to our classroom. My second graders literally thought we hit the lottery! 📚✏️#Milammemories #iamwfisd #betheone pic.twitter.com/nDfmSTX2ok

— Allison Wilson (@milam_mswilson) September 22, 2018
Talk To TellMaurices Survey Team
Want to talk to a Maurices representative outside of their survey? Send them a message on one of the following:
Otherwise, you can send them an email on their contact form here. Or, see if your question has already been answered on their list of FAQs here. Lastly, you're more than welcome to give them a call on 1.866.977.1542 if you have any other questions as well.
Their head office is located at:
105 W Superior St
Duluth, Minnesota 55802
See More www.TellMaurices.com Survey Responses
228 reviews
{{ reviewsOverall }}