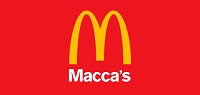 450 reviews
{{ reviewsOverall }}
Write my review
Tell Maccas your feedback at – www.macc.as/feedback – get yourself some free food! Choose from a Small Fries, Soft Serve Cone, or 3 Chicken Nuggets. Yum!
Macc.as/Feedback Details
Alrighty, here's what's happening – you've recently been to a McDonald's, you've seen there's a little feedback form you can fill out which will get you some free food, and now you're here. Awesome! You've come to the right place. Just take the official McDonalds Feedback form and you'll be on your way to some free Maccas!
Before you fill out the form, here's a few little details about the survey:
| | |
| --- | --- |
| End Date | February 28, 2024 |
| Prize | Small Fries, Soft Serve Cone, or 3 Chicken Nuggets |
| Prize Value | $3.00 |
Feedback Rules
Wait! Don't go diving right in without understanding the rules first. You definitely don't want to turn up at McDonald's next time, walk up to the cashier and ask for your free food, only to be denied because you didn't follow the rules!
So, keep these in mind if you want to give your feedback and successfully get your free food:
You must be a legal resident of Australia
You must be over 18 years of age (if not – you need a parent's or guardian's consent)
You must redeem your free food at the same restaurant which you left feedback
You must make a purchase in the same transaction
You must claim the free food within 7 days of receiving the voucher
If you'd like to see all the official rules, click here to download the PDF.
McDonald's Feedback Instructions
Great news! You don't need to have a verified purchase to complete the survey. They just trust us Aussies to be honest 🙂 But hey, a free ice cream is a free ice cream. Sometimes that brings out a bit of dishonesty in people 😛
Anyways, if you want to give your feedback, the only thing you'll need is MyMaccas account. It's 100% free to join, click here if you'd like to sign up. If you do sign up, they'll send you the latest stuff going in with McDonald's in Australia, and a heads up when new promotions and specials land.
To complete the feedback form, here's what you'll need to do:
Visit the official feedback site for Maccas (below) through a compatible browser on your computer, phone, or tablet.
Answer the questions on the survey itself (there are about 10 total)
Once all the questions have been answered, they'll ask you to choose which reward you want from the three (3) options:

Small Fries
Soft Serve Cone
3 Chicken Nuggets

Choose which one you want, then login to your MyMaccas account. That's where they'll send the redeemable voucher to.
All done! You've just given Maccas your feedback and are on your way to some delicious free food!
I complete the feedback form myself not too long ago, these were some of the questions that came up:
Which restaurant did I visit? What time did I go there?
Did I order from the counter? Drive-thru? Mobile app?
What was my overall satisfaction rating?
Was I satisfied with the meal?
Were the staff friendly? Did they get my order right?
Was the restaurant clean?
Would I recommend this Maccas to my family and friends?
Altogether, I answered about 8 multiple choice questions. On the last question – How likely would I recommend this Maccas – they'll ask you to provide a bit more info (which you type) on your reasons behind the number you chose. This is completely optional, just click next if you don't want to type anything.
Here are a few screenshot from the layout of the form: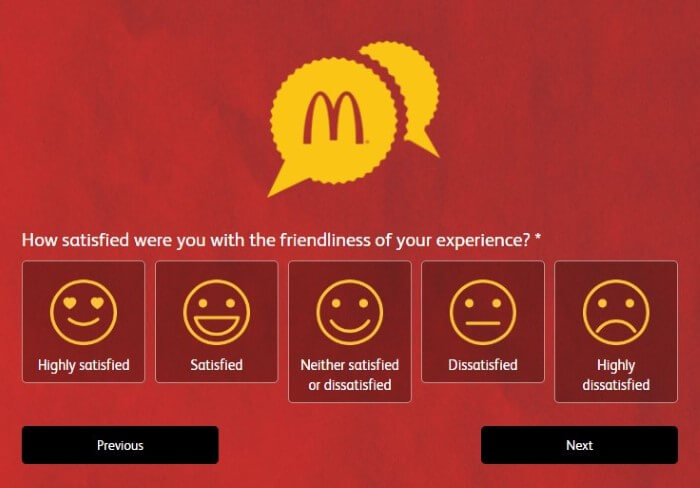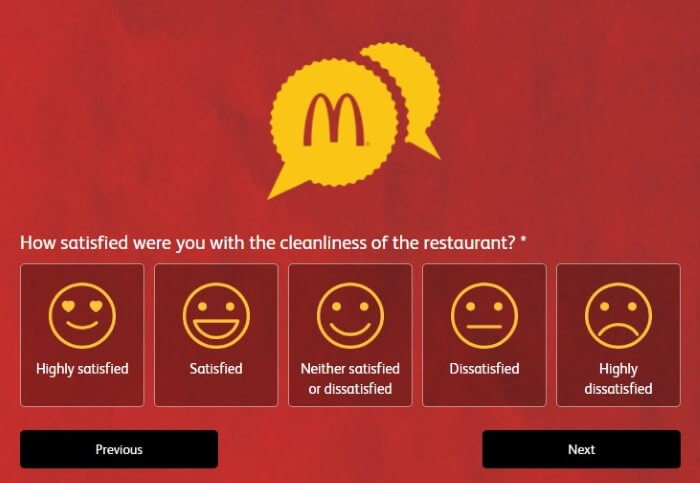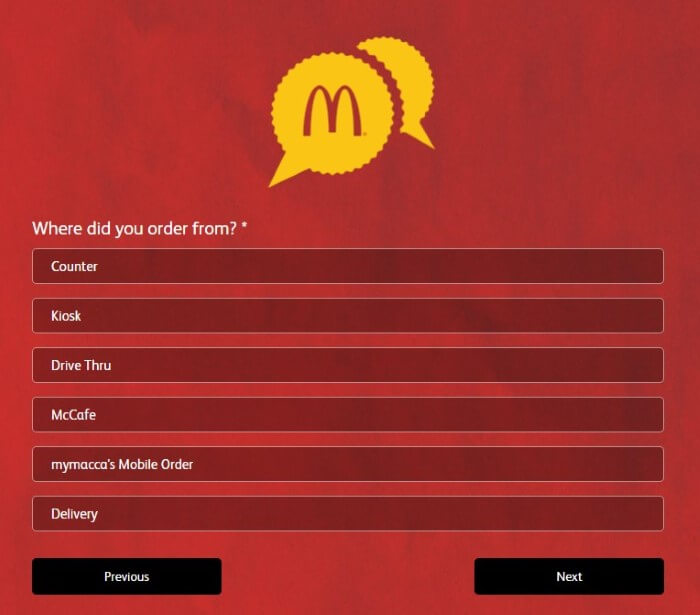 About McDonald's
McDonald's, or Maccas as so many of us now call the golden arches, first came to Australia in 1971. Yagoona, a suburb in Sydney, housed the first location in the country. The expansion to Australia was made 16 years after the first restaurant opened in the states. Unfortunately, the original store is now closed, serving up its last burger in 1994. But that's no indication of their success down under.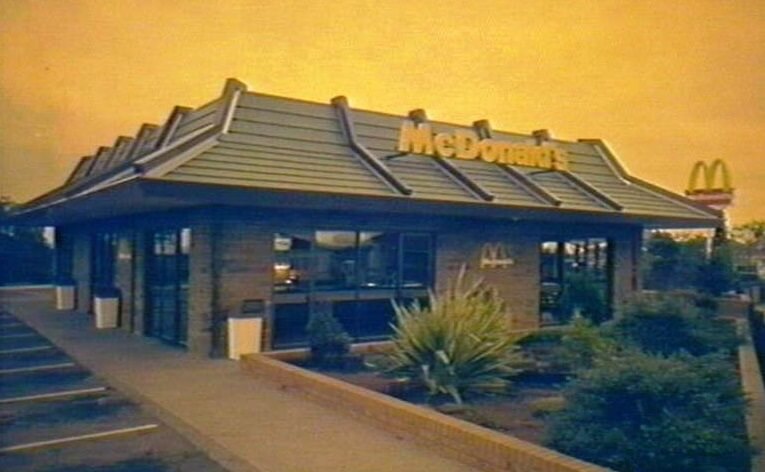 Today, Aussies can grab themselves a Big Mac, and a whole range of other food on their vast menu, at over 940 locations all around the country. And similar to Coles, they now have over 100,000 employees aiming to please all customers to ensure positive feedback is received! Want to hear another crazy number? More than 2 million of us place an order with them every day. Every day! That's a whole heap of delicious fries getting eaten 🙂
McCafe, their coffee arm of their restaurants, first opened up in one of their Melbourne stores in 1993. Yep – Australia was the first country in the world with a McCafe! And we absolutely loved it because 10 years later, there were 100 McCafe's around the country. If you've never been to a McCafe before – you should definitely give them a shot! Their cappuccinos have improved quite a lot over the past few years.
In 2015, McDonald's launched a new initiative called Create Your Taste. Us Aussies didn't seem to like it as much as their McCafe because it disappeared after a short two years. It suffered a similar fate in the US as well. Instead, it was replaced by the Signature Range of burgers.
Talk To McDonald's Feedback Team
Want to send Maccas a message? I'd say social media is your best bet:
Otherwise, you can give their customer helpline a call on (02) 9875 7100. Or, you can visit their FAQs to see if your question's already been answered. If you'd like to get in touch your local Maccas, click here to find the store near you.
Their corporate office is located at:
21-29 Central Ave
THORNLEIGH NSW 2120
See More Macc.as/Feedback Responses
450 reviews
{{ reviewsOverall }}