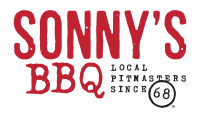 Sonny's BBQ has some of the best slow cooked meats around! But there's always room for improvement and Sonny's wants to make theirs even better. So – they're asking all customer to provide their opinion by completing the official Sonny's Feedback survey hosted at sonnysfeedback com.

Survey Details
iF you've recently dined at one of their restaurants, they want to know exactly what you think of the experience you had. In return for completing the official SonnysFeedback survey, you'll be rewarded with a Free Pork Sandwich on your next visit! Sounds pretty good to me! 😀
Here are the survey details:
| | |
| --- | --- |
| End Date | October 31, 2022 |
| Prize | Free Pork Sandwich |
| Prize Value | $7.50 |
SonnysFeedback Rules
I've got some good news for you! There isn't a single rule you need to follow to participate in Sonny's customer satisfaction survey. All you need to do is to have visited, and bought something from one of their stores within the past 3 days (otherwise the survey codes will become invalid).
Instructions
As mentioned, you will need the receipt of your recent order you placed at Sonny's. On that receipt, you'll need one of the following numbers to verify your purchase on the survey platform:
The six (6) digit store number, or
The sixteen (16) digit survey code printed at the bottom of the receipt
For example, here's where you might find the survey code on your Sonny's receipt: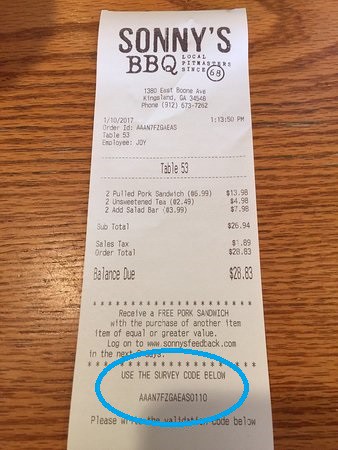 Once you've chosen which number you're going to use, follow these instructions to complete the survey:
Enter the website link into the browser of your choice (or click the link below)
Select and enter which number you want to use to complete the survey
If the code you've entered is verified by their system, you'll be invited to take the survey. If not, re-enter the code and try again. If you're still receiving an error, check to see whether it's been more than three (3) days since your visit to Sonny's.
At the end of the feedback form, a validation code will appear on your screen. Write this code on the line at the bottom of your receipt.
And you're done! 😀 On your next visit, present your receipt (with the validation code) and you can grab yourself a free Pork Sandwich! Delicious 🙂 🙂
Here are some example questions Sonny's customer satisfaction team might ask you:
On a scale of 1-10, how would you rate your recent dining experience at Sonny's BBQ?
How likely is it that you'll recommend this particular Sonny's based on your recent experience?
Was the food to your satisfaction? Was there anything exceptionally good or bad with your order?
How was the speed of the service? Was the food warm on arrival? Was there anything you thought could be improved?
Was the waiter service friendly and approachable? Did they go out of their way to make your experience memorable?
How likely is it that you'll re-visit this Sonny's BBQ in the next 30 days based on this experience?
Here's a screenshot of the SonnysFeedback platform so you know you're at the right place: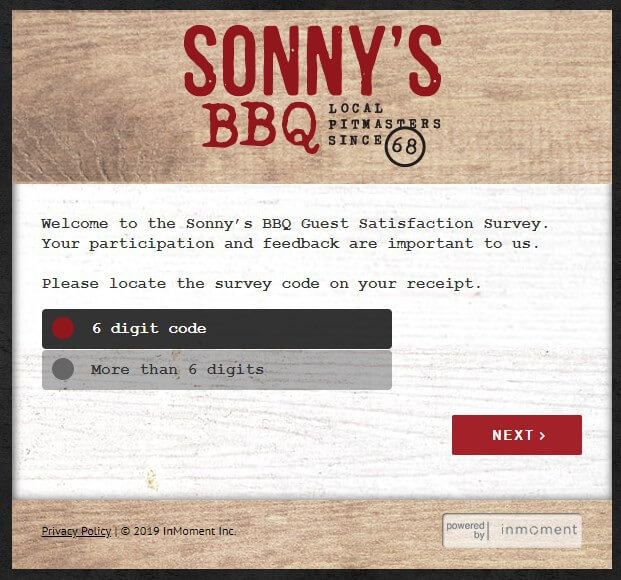 About Sonnys BBQ
Who doesn't love a delicious BBQ? Especially when it's a southern style barbie.
Sonny's BBQ is a restaurant chain primarily based in the southern states. They currently have 113 restaurants operating in 9 states and its HQ is located in Maitland, Florida.
History
The company was founded by Floyd 'Sonny' Tillman and his wife Lucille, back in 1968, at the time it was called Sonny's Real Pit-Bar-B-Q and was a single location restaurant located in Gainesville, Florida.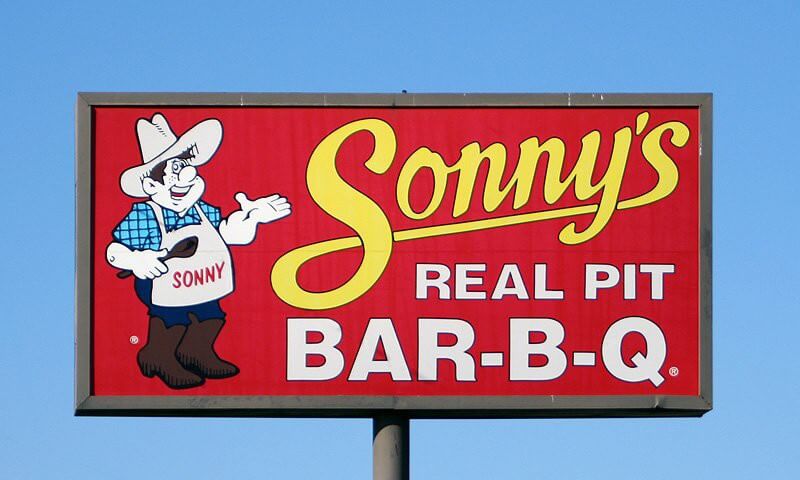 It wasn't until 9 years after their first store opening that they began to franchise their restaurants (a pretty typical thing you see these chains do in the states). By 1988 there were 77 restaurants in 6 states at which point Sonny sold the company to some private investors, though he did keep his original restaurant in tow until 2011 when he finally gave up his franchise – kind of sad really, I would've probably kept it for the nostalgia. Definitely going to let them know about this one in the SonnysFeedback form!
In 1991 it was purchased by Bob Yarmouth and in the 00s it grew so much that it was actually the largest BBQ restaurant chain in the US. At the company's peak, there were 150 restaurants open.
Menu
It's in the name, they specialize in BBQ food. They offer pulled pork (my fave), baby back ribs, sliced pork, buffalo wings, and beef brisket. They also do a bunch of burgers and appys too, and now my stomach is rumbling just thinking and writing about this delicious food.
Giving Back
One of the initiatives the company has is their random acts of BBQ program. The way it works is that you can vote for someone in your community who is always doing good deeds and putting themselves before others. Then, the company reviews the candidates and the successful candidates get a surprise BBQ feast. I don't know about you guys, but to me that is the ultimate thank you for sure!
Recently they also donated $10k to Surfers with Autism, a charity that has dedicated the last 10 years to helping those who may struggle with a number of challenges, whether they're developmental or otherwise, and introduce them to the sport of surfing as a therapeutic escape. The donation was part of Sonny's Spirit of the BBQ: Giving Tuesday. All five non-profit organizations that made it to the final were winners though as the 4 runners up $500 – totally warmed my heart!
Loyalty Program
The chain also has a pretty neat rewards program, aptly called 'Q Crew rewards. You get a $5 voucher when you join and periodically get sent rewards throughout the year. On your birthday they send you a voucher for a Big Deal Combo and you even get access to special offers/discounts.

They even let you sign up to texts from your local store which let you know about store specific meals which is pretty awesome, though dangerous to people like me who is crying out for an excuse to eat BBQ food.
Talk To Sonnys Feedback Team
Want to talk to someone at Sonny's BBQ outside of the survey? I'd say social media is your best bet:
If that's not for you, give them a call on 407-660-8888. Otherwise, find out where the closest Sonny's is to you, by using their store locator, and get in touch with them directly.
Their head office is located at:
850 Concourse Parkway S. Suite 150
Maitland, FL 32751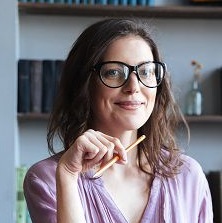 Hi there! I'm Emma – I'm the lead editor here at Opinionr. I write about many of the customer satisfaction surveys and feedback opportunities that stores have. Stores love it when you give them feedback and often reward you for giving it to them – fantastic! Got a question? Let me know! You can check out all my posts on my profile – Emma Jones
152 reviews
{{ reviewsOverall }}