Best and Less, an Aussie clothing retailer, is hosting a feedback survey at – www.bestandless.com/feedback – where all customers who leave their feedback go into the draw to win a $50 gift card! Great way to share your opinion and take the survey.
Best and Less Feedback Details
Best and Less are looking to improve the services they offer and they need your help to do so! Their company is asking you to give them feedback about your recent visit, and they're rewarding some lucky entries with a $50 Gift Card to spend at their stores!
Here are the specific details of the survey:
| | |
| --- | --- |
| End Date | April 30, 2022 |
| Prize | One (1) $50 Gift Card |
| Prize Value | $50 |
Feedback Rules
As there is a bit of money involved with Best and Less' survey giveaway, there are a few rules you need to follow. If you don't follow them, you may be disqualified if they choose you as the winner.
You must not be related to Best and Less in any way
You must complete the survey in it's fullest
That's all! Pretty simple rules to follow compared with many of the other customer satisfaction surveys out there!
Click here to see the official rules.
Instructions For Feedback
Although the terms state you must have been a customer, you don't need to have a verified purchase at Best and Less to give them your feedback. These are the things you'll need to know in order to begin the survey:
Which store you visited
What time and date you visited that store
As there's no verified purchase required, you don't need a valid receipt to start the survey. If you did make a purchase, you don't even need to keep the receipt in order to remain eligible for the $50 Gift Card.
Awesome! Now that the nitty gritty is out of the way, here are the instructions to complete the survey:
Visit the official website (below) and click the button to start the survey
Once you're in, give your feedback to Best and Less and answer any of the questions they may have for you (examples below)
At the end of the survey, they'll ask if you want to enter into the giveaway. You'll need to give them the following information to enter:

First name
Last name
Email address
Phone number

Make sure they're all valid otherwise you might not get notified if you win (and they'll give it to someone else!)
I took the survey myself recently, here are a few of the questions they asked me:
Did any of their staff greet me at the door? Were they easily identifiable if I needed them whilst browsing?
Did I make a purchase?
Would I like to give them any specific feedback?
Was I thanked for shopping there at the checkout?
How likely is it that I'd recommend their store to friends or family?
I took some screenshots so you know what it looks like: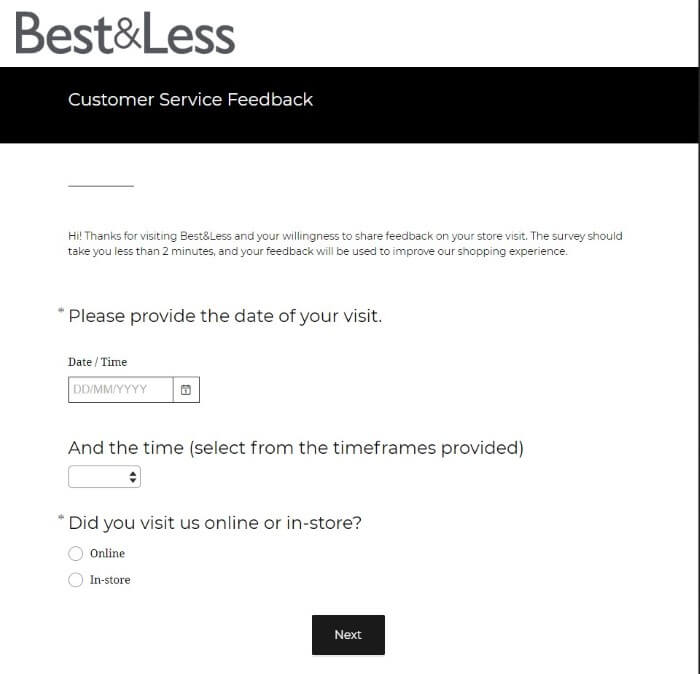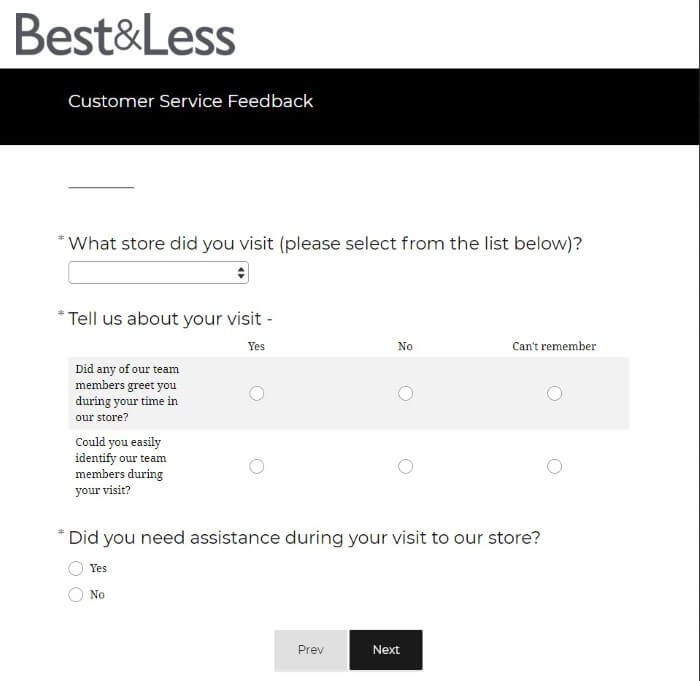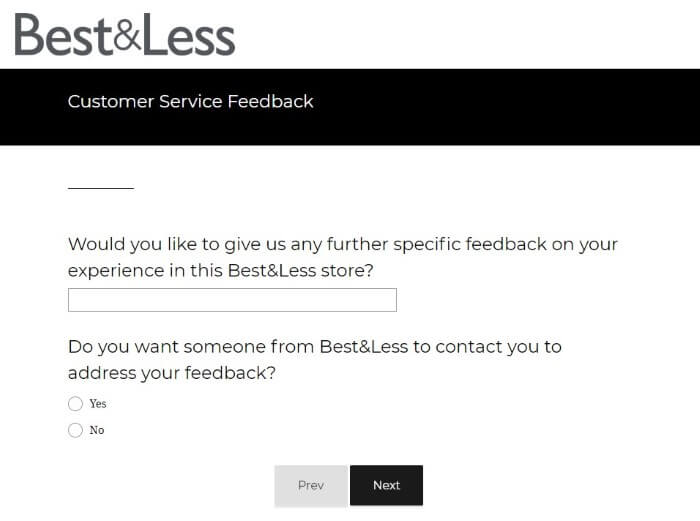 About Best and Less
Best and Less first opened their doors to Aussies back in 1965, when their first store opened in Parramatta. The clothing company was founded by Berel Ginges who was an Australian entrepreneur and businessman.
Today, the store has grown to more than 180 locations around the country. Owed to the simple fact they've continuously provided exactly what the customer wants, adapting to their feedback and allowing them to grow substantially.
Best and Less now sell homewares, clothing, sporting jerseys, shoes, and various other items.
Talk To Best and Less Feedback Team
Want to send Best and Less a message outside of their survey? Get in touch with them on social media:
Otherwise, have a read of their FAQs to see if your question's already been answered. You're also more than welcome to give them a call on 1300 135 766 during normal business hours. Lastly, if you'd like to get in touch with a store near you, visit their store finder for their contact information.
Their corporate office is located at:
657-673 Parramatta Road,
Leichhardt NSW 2040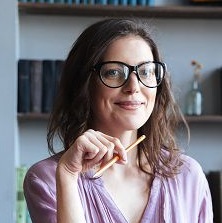 Hi there! I'm Emma – I'm the lead editor here at Opinionr. I write about many of the customer satisfaction surveys and feedback opportunities that stores have. Stores love it when you give them feedback and often reward you for giving it to them – fantastic! Got a question? Let me know! You can check out all my posts on my profile – Emma Jones
809 reviews
{{ reviewsOverall }}