Tell Coles your feedback at – www.tellcoles.com.au – to tell them about your recent shopping experience! They want your opinion and you can give it to them on this survey!
TellColes Details
Coles partnered with Flybuys to give all of their customers a bonus 1000 points on their card just for their opinion! So what are you waiting for?! Get started on the survey and grab yourself some bonus points.
UPDATE: Coles has dropped by reward points for 1000 to 500 if you complete the survey.
UPDATE(2): Coles has removed all rewards for completing the survey. There are no more 500 bonus points for giving your feedback. Sorry!
If you'd still like to tell Coles how your recent shopping experience turned out, here are a few details you should know:
| | |
| --- | --- |
| End Date | Indefinite |
| Prize | Coles Points |
| Prize Value | Varies |
Rules For Survey
No rules! Woo! Well, technically there is one rule:
You should only give feedback if you've had an experience with them
Other than that, as no Flybuys points are being given out, you don't really need to follow any rules.
Instructions
As there aren't any more bonus Flybuys points to give if you complete the survey, the rules have all but vanished.
All you really need to do is head to the website – www.tellcoles.com.au – complete the feedback form, and be on your way!
These are a few of the questions they asked me:
What date and time I shopped at their store
A textbox asking me to describe how I felt about the experience shopping with them
How well I felt I was listened to in the survey
Pretty simple feedback form. And it looks fantastic! Here are a few screenshot of it: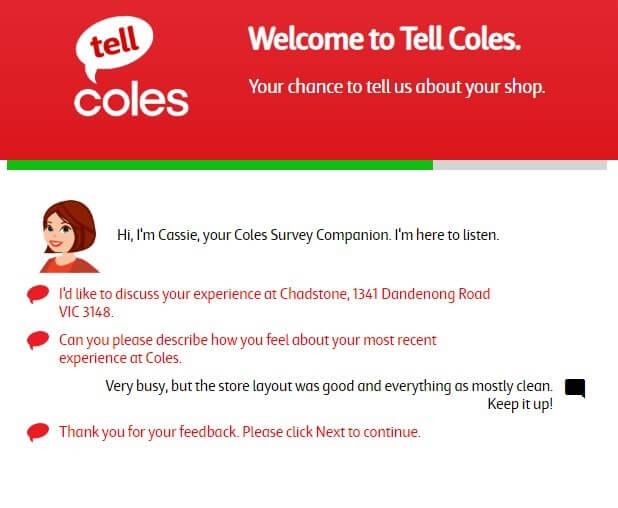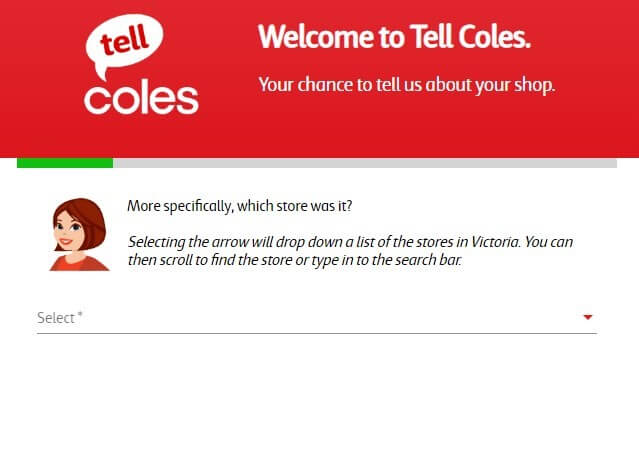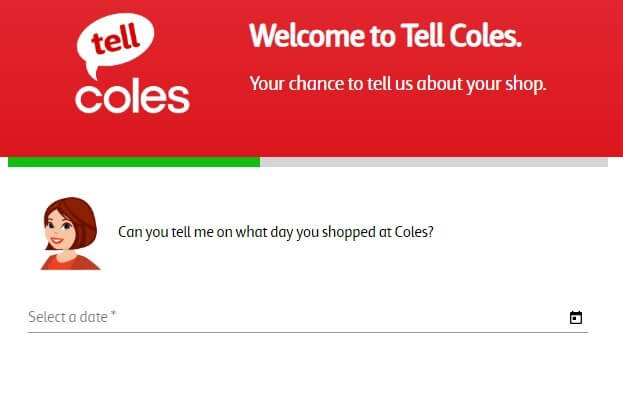 About Coles
Collingwood, Melbourne, holds the title of the location where Cole's first began in 1914. It was founded by George Coles, along with his brothers, Arthur and Jim. All it took was a small capital investment of £2000 back then, and now it's become the second largest grocery store in Australia.
Today, they have more than 800 locations across the country, with headquarters located in Hawthorn, Melbourne. Over 105,000 locals call Coles their employer, with total revenue exceeding $35 billion. Recently, Wesfarmers announced it would be splitting off Coles from their main organisation, allowing it to stand on its own. The demerger is set to complete in November 2018.
Coles has had a longstanding partnership with Flybuys, one of Australia's most popular rewards programs. The partnership allows Flybuys member to earn points for food and grocery items they buy at Coles, which they can then redeem for rewards such as discounts, travel vouchers, appliances, and more.
Bonus points are a big part of Coles' promotion strategy. One way shoppers can earn bonus points is by completing a customer satisfaction survey on www.tellcoles.com.au. Traditionally, anyone who completed the survey was given 1000 bonus Flybuy points. That was dropped to 500 points in the past few years, and just recently, has been removed altogether.
With more and more international stores eyeing out the Australian grocery market and increasing their operations, such as Aldi and Kaufland, hopefully, Coles will re-introduce the bonus points for giving feedback. It's more important now than ever that Coles keep a close eye on exactly how their customers are feeling. Soon, it'll be too easy to start shopping at a new grocery store.
Talk To Coles Feedback Team
Want to send Coles a message? I'd say social media is your best bet:
Or, give them a call on their customer helpline on 1800 061 562. Lastly, feel free to find your local store and get in touch with them directly.
Their support centre is located at:
800 Toorak Rd, Hawthorn East,
VIC 3123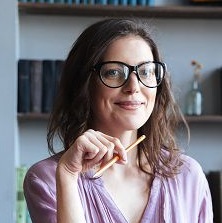 Hi there! I'm Emma – I'm the lead editor here at Opinionr. I write about many of the customer satisfaction surveys and feedback opportunities that stores have. Stores love it when you give them feedback and often reward you for giving it to them – fantastic! Got a question? Let me know! You can check out all my posts on my profile – Emma Jones
81 reviews
{{ reviewsOverall }}