1 review
{{ reviewsOverall }}
Write my review
With their first store opening in 1994, Firehouse Subs has quickly grown to more than 1,000 restaurants in the country. They pride themselves on great sub sandwiches, and top notch customer satisfaction, thanks to them paying attention to customer feedback gathered through surveys such as FirehouseListens.
You can take the survey at FirehouseListens.com and go in the running to win a $500 cash. You'll also be offered a free drink the next time you buy a sub or salad at one of their stores.
Details
| | |
| --- | --- |
| Survey Name | FirehouseListens |
| End Date | October 31, 2023 |
| Prize | Sweepstakes Entry + Free Drink |
| Prize Value | $500 |
www.FirehouseListens.com Instructions
To take Firehouse's feedback survey, you'll need to have recently ordered some food from their restaurant. If you've been selected, you'll find a survey code on the bottom on your receipt inviting you to take the survey.
Here's an example of where the code might be: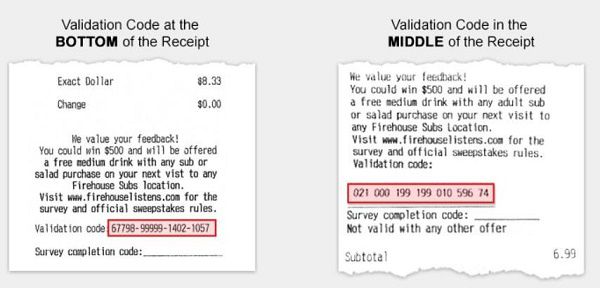 After you've located the code, follow these instructions:
Head directly to Firehouse's website or visit Firehouselistens.com
After you've confirmed it's their official website, enter in your survey code
If the code is correct, you'll be invited to take the survey
Firehouse's team just wants to improve your experience next time, so answer their questions as honestly as possible
After all the questions have been answered, you'll need to enter your name or email to enter the sweepstakes
Sweet! You've just completed the survey by Firehouse. Good luck!
Some of the questions their customer satisfaction team may ask include:
How pleased were you with the size of your sub?
Is it likely you'll recommend this Firehouse location based on your experience?
Did the staff greet you and treat you nicely?
Will you visit this Firehouse location again in the next 30 days?
What else could their staff have done to improve your experience?
Here are a couple of screenshots from the survey: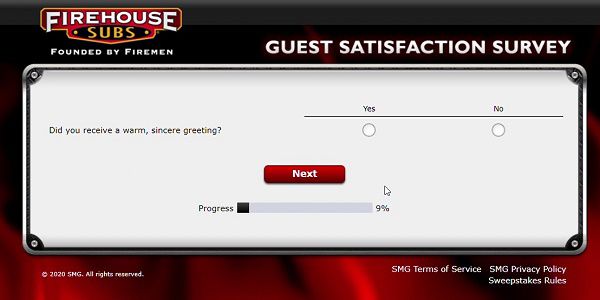 And a video showcasing the survey:
About Firehouse Subs
Firehouse has been in the sub game for decades now, launching their first restaurant to Americans back in 1994. The lucky residents of Jacksonville, Florida were the first to get to enjoy a range of their delicious sandwich creations.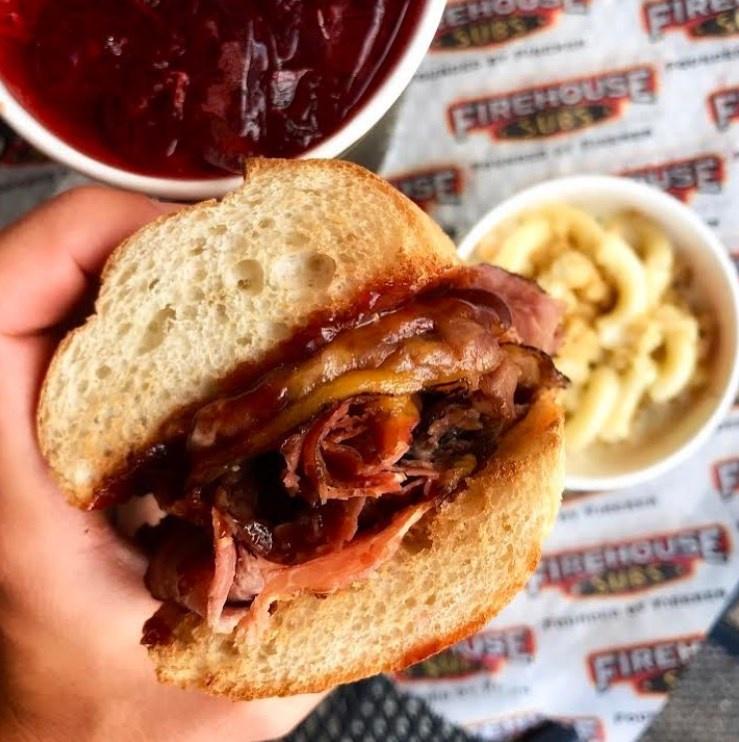 From their single location, they've grown to serve subs all across the country. With sales in 2020 reaching record numbers as their popularity continues to grow. It's maybe even likely they'll even be able to take on Subway as the world's most recognizable sub brand in the years to come.
One of the reasons they've been able to maintain their rapid growth is through strong customer satisfaction and consistent community involvement. As they were founded by firemen, they also regularly give back to their fellow responders in various ways.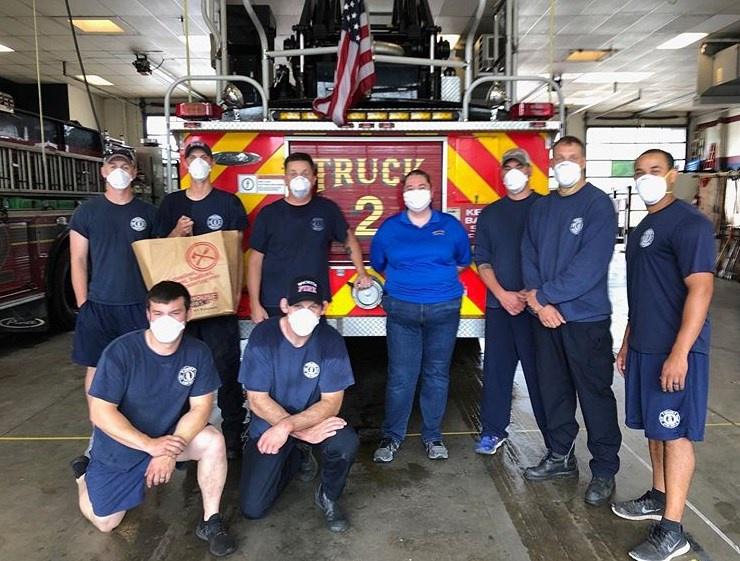 Their customer satisfaction has been consistently high thanks to initiatives such as the survey you see here today – FirehouseListens. The team at Firehouse know your feedback is important, which is why they're rewarding everyone who takes their survey with a free medium drink, and a chance to win $500.
So what are you waiting for? Take the www.FirehouseListens.com survey and a whole lot of money could be coming your way soon.
Speak With Firehouse Staff
If you'd like a few questions answered before you take the FirehouseListens survey, send their team a message on social media:
If you'd like another way to contact them, you can call them on 1-888-289-6185 or send an email to [email protected].
Enjoy your subs!
Read More FirehouseListens Answers
1 review
{{ reviewsOverall }}