USPS, America's national postal service, wants to know how they can improve their services! They've launched an official feedback gathering campaign called the PostalExperience. It's hosted on postalexperience.com/pos 🙂

PostalExperience Survey Details
We've all heard of the horror stories of rogue mail deliveries, packages getting lost, and just general mishaps in the mailing service. So USPS is looking to do something about that. They're asking all customers to head to PostExperience.com/POS for their feedback through a digital survey campaign found on receipts. Customers are being asked to take the survey at postalexperience com pos.
Here are the specific details:
| | |
| --- | --- |
| End Date | December 31, 2022 |
| Entry Limits | Unlimited |
| Giveaway | No reward |
PostalExperience Rules
As, unfortunately, there's no reward for completing USPS's survey, there aren't any rules you need to follow. Technically, the only rule is that you need to be a previous customer of them to leave feedback, but you don't really. I'll let you know how to leave feedback without a receipt below.
Instructions For Postal Experience Survey
If you have a receipt in front of you, you'll need these pieces of information from it to fill out the survey:
The date you had your experience at the postal store
The zip code that the USPS store is located in
Here's where you might find it: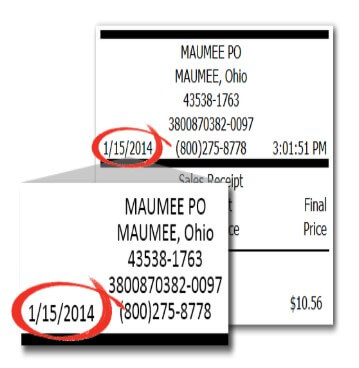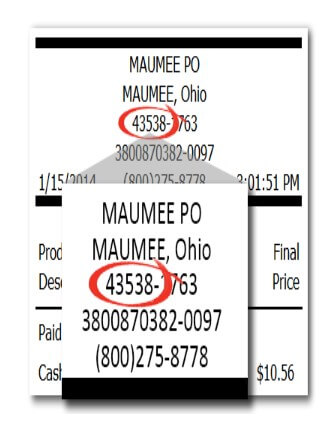 Found your zip and date? Sweet! Follow these instructions to complete the feedback form:
Enter in the official website hosting the USPS customer satisfaction survey into your browser (link below)
On the first page, enter in the zip code found on your receipt
Next, choose the exact store which you visited
After that, you'll need to select the date you visited that store
Once those two are confirmed, you'll be invited to take the survey
Answer all the questions USPS has about your recent experience with them
And you're done! Congrats – you've just completed the PostalExperience survey 🙂
Here are a few questions USPS might ask you:
If you think about your visit to the post office, how satisfied were you overall?
What qualities is it most important for a sales associate to have?
How long did you have to wait for a sales associate to help you?
If you had to wait in line, did you think it was an acceptable amount it time?
Is there anything this post office could have done to improve your satisfaction?
Here are a few screenshots of the postalexperience.com/pos survey: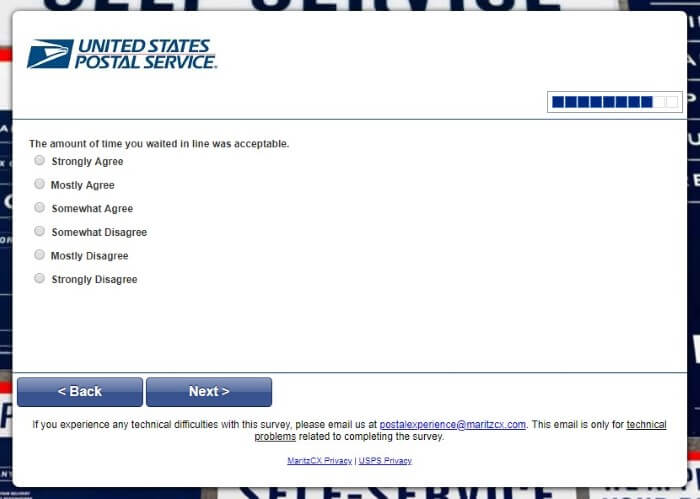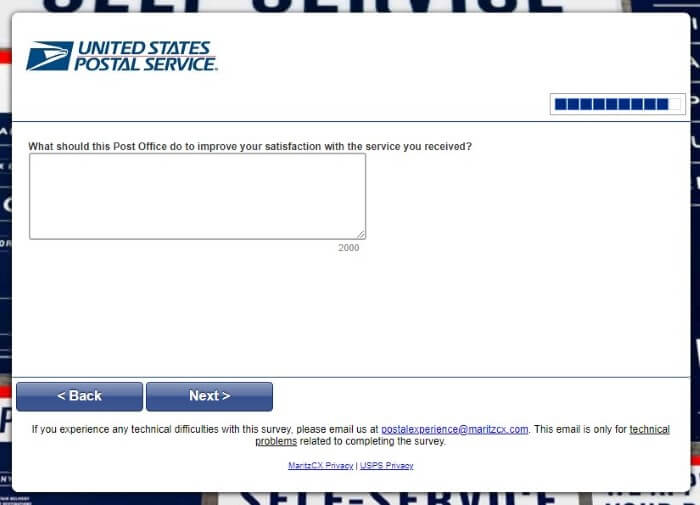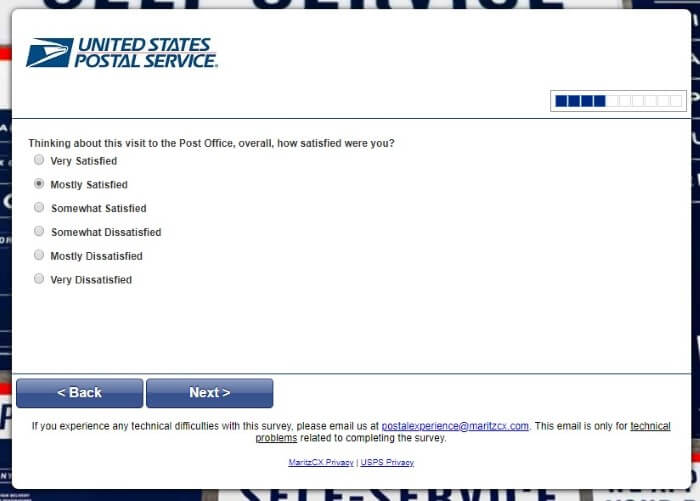 About USPS
Love them or hate them the USPS is how we all get our mail and packages across the country daily. Though U.S mail dates back all the way to 1775 and even earlier, the postal service we know today has only been around for 47 years.
History
Benjamin Franklin was the first postmaster general in 1775, by 1792, the post office department was created it was then appointed a cabinet level department in 1872 before the USPS we know today was established in 1971.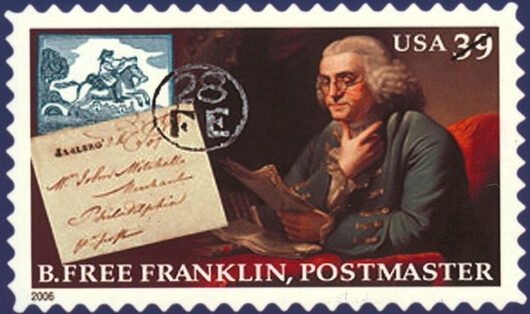 Prior to the American Revolution, most mail would be between government offices in the UK and London. After the US Postal Service was set up in 1775, journalists and newspapers were able to arrange to send their magazines at a low cost to subscribers.
They would use a hub and spoke system to transport mail across the country with the hub being based in Washington.
Throughout the 19th Century the postal service was an important part of the national expansion of the country. Western colonies would mail back to friends and family in the East giving them information about the new lands and encourage them to make the journey to the west coast…
The late 19th and early 20th century saw those in rural communities have much better access to mail with the introduction of Rural Free Delivery. The inexpensive parcel post system meant that young students away at university would actually mail their dirty laundry back home as it was cheaper than washing it themselves…spoilt much hey 🙄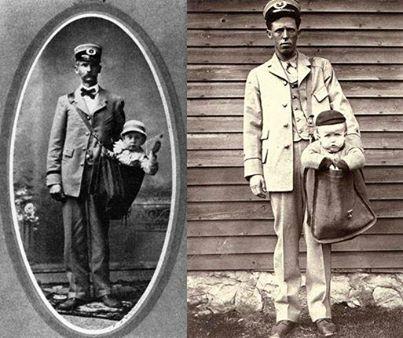 Postage was that affordable that someone even got mailed! Yes, you heard me, mailed. A four-year-old named Charlotte May Pierstorff was posted by her parents to her grandparents back in 1914. It goes without saying that after such incident, they banned the shipment of humans. I sure would've loved to hear about her postal experience though 😛
Throughout the years the postal services kept with the times incredibly. In 1918 four pilots were hired to begin transporting mail by air. By 1920 they delivered an incredible 42 million airmail letters!
1970 saw one of the biggest postal strikes in history where 210,000 across the nation stood up against poor working conditions and bad pay which led to unions making a bunch of deals with the federal government and resulted in today's USPS as we know it thanks to the signing of the Postal Reorganization Act.
As one elegant newscaster put it:
The letter carriers are still carrying no letters.
Fun Facts
For an operation that's over 230 years old, the postal service has an awful lot of fun facts out there, here are a few of my favorites:
Firstly, those famous blue postboxes weren't actually always blue. Up until 1971, they were a variety of colors including white, red, and green – some of you will actually remember them for sure.
George Washington has been the president that has been featured most on US stamps.
Unusual delivery methods are what USPS is about. If you've ever been lucky enough to trek into the Grand Canyon you will realize you can send a postcard from the bottom which is actually transported by mule. Same goes for the Native Americans living in Havasupai, it's all mule mail… In Alabama, a boat comes by many communities to collect and deliver mail to mailboxes.
But my favorite and funniest fact I found has to be about dogs chasing mailmen. Apparently, over 6,000 mailmen are chased down and bitten by dogs every year. Okay, I do hope they're not seriously injured but I just find it far too cartoon like picturing pooches chasing the postal guys 😛
Not all are bad though! Here are some awesome dogs having fun with the mail. Definitely a positive experience with USPS on these ones:
Working for them
A career in the postal service in older times was for that of the elite, nowadays, they are the second largest civilian employer in the US with around 640,000 employees. The employees are protected by several workers unions and it is seen as a pretty solid career option.
They pay quite well too! Those people on hourly wages can expect to get paid around $16 an hour whereas the average salaried employee can get around $54,000. Where do I sign up?!
Talk To PostalExperience Survey Team
Want to send USPS a message outside of the PostalExperience survey? Social media would be your best bet
Or, you can give their customer care centre a call on 1-800-ASK-USPS® (1-800-275-8777). Otherwise, you can email them through their website. Lastly, feel free to have a read of their FAQs to see if your question has already been answered.
Their head office is located at:
475 L'Enfant Plaza, SW Room 4012
Washington, DC 20260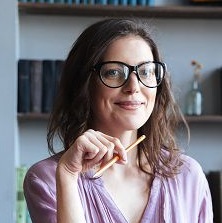 Hi there! I'm Emma – I'm the lead editor here at Opinionr. I write about many of the customer satisfaction surveys and feedback opportunities that stores have. Stores love it when you give them feedback and often reward you for giving it to them – fantastic! Got a question? Let me know! You can check out all my posts on my profile – Emma Jones
113 reviews
{{ reviewsOverall }}