Matalan is one of the UK's fastest growing fashion & homeware stores. In order to continue providing outstanding customer service, they're asking residents for their feedback by taking the Matalan Survey hosted at www.Matalan-Survey.co.uk.

Matalan Survey Details
| | |
| --- | --- |
| Ends | December 31, 2019 |
| Entry Method | Online Survey |
| Survey Prize | £100 Matalan Voucher |
Survey Rules
In order to participate it Matalan's survey giveaway, you'll need to follow a few rules:
Be over the age of 17 years and a resident of the UK
Must not be an employee or a family member of an employee of Matalan
Only enter the monthly giveaway two (2) times per month
Instructions for www.Matalan-Survey.co.uk
There are two different ways you can enter the Matalan Survey:
With the receipt from your recent purchase, or
An invitation from Matalan to take their survey
No matter which method you choose, you'll need the store number of the store you visited. Remember though, you do not need to have made a purchase to take the survey.
Here's an example of where you might find the store code on your receipt: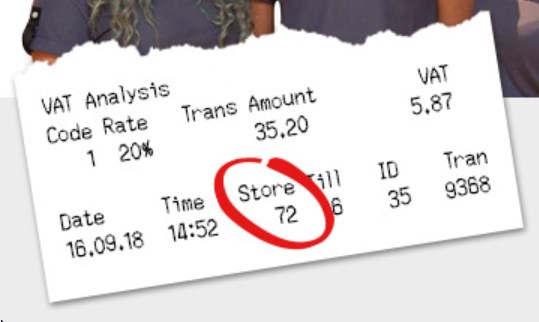 Once you have the Matalan store code in front of you, follow these steps to complete the survey:
Search for Matalan survey, enter into Matalan-Survey.co.uk into your browser, or click the link a bit further down on the page
From there, choose which entry method you'd like to use – your receipt or an invitation from Matalan to take the survey
Once you've been verified by the survey system, you can start answering all the questions Matalan has for you
Make sure to answer honestly, as Matalan simply want to improve your shopping experience the next time you pay them a visit
Near the end of the survey, you'll need to provide some personal information to enter the £100 Voucher giveaway:

Full name
Address
Email address
Phone number

Finished! You've just completed the Matalan survey and are on your way to, hopefully, winning a £100 Matalan Voucher! Good luck 🙂
Matalan's customer satisfaction team might ask you questions like these:
What was your overall satisfaction rating whilst visiting the Matalan store?
How likely is it that you'll recommend Matalan to friends and family based on your experience?
Is there anything Matalan's staff could've done to improve your experience?
Was it easy to find what you were looking for?
If you tried on any clothes, what was the experience like? Did you have any issues finding the right sizes?
Was the atmosphere of the store to your pleasing? How clean were the aisles?
If you did end up making a purchase at Matalan, how quick was the checkout?
Was the cashier friendly and helpful? Did they thank you for shopping at Matalan?
Here's a screenshot of www.Matalan-Survey.co.uk:
About Matalan
Matalan is a British fashion retailer which was founded in 1985. As of April 2019, Matalan has 230 stores in the UK and 30 International franchise stores within Europe and the Middle East. It is also supported by a rapidly growing online channel.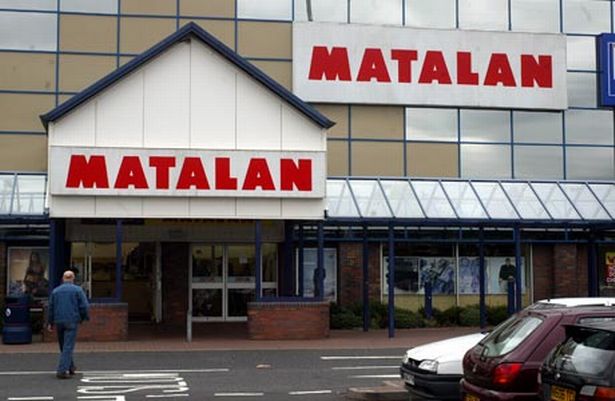 This fast growth is likely attributable to their stores always listening to customer feedback on surveys such as the Matalan survey you see here today.
Some of the winning points for Matalan include its strategic locations, late night openings, convenient parking, various offerings and free click and collect service.
The Community & Matalan
Supporting communities and charities are the core of Matalan's success and sustainability. Its charity partners, NSPCC (National Society for the Prevention of Cruelty to Children) and Alder Hey Children's Hospital Charity, have received numerous aid and support from the company.
According to John Hargreaves, founder of Matalan, its 14 years of fundraising for the NSPCC has seen Matalan break through the £10 million barrier. Aside from sponsoring marathons like London Marathon, Matalan has also invested heavily in setting up Liverpool Childline for abused and neglected children, as well as therapy centre called the Hargreaves Centre.
Internationally, Matalan has raised over £1.5million to set-up the School of Hope in Bangladesh which has successfully been built in 2018. This effort managed to provide education to young children in the poorest areas of Dhaka, Bangladesh. This was in immediate response to the collapsed Rana Plaza in Bangladesh in 2013, killing more than 1100 people, in which Matalan had sourced its clothes.
Want to see Matalan continue to support charities? Let them know by taking the Matalan survey.
People's Thoughts on Matalan
According to Drapers Magazine, Matalan is "UK Top 7 Fashion Retailer by Market Share", behind Primark, George, Marks & Spencer, Tesco, Next, and Sainsbury's. It beats other famous brands such as New Look, H&M, Debenhams, Gap, and Sports Direct.
This success along with its 11.7 percent increase in sales – outperforming the market, shows that Matalan is on the right track. Its Managing Director, John Hargreaves, has accredited the success to its improved customer experiences, such as chain-wide store refurbishment programme and a new website, depicting the importance of adhering to customers' feedback like the ones received on the Matalan survey.
What The Future Holds
In the future, Matalan will continue to drive growth through digital channels, where close competitors and the UK's second largest clothing retailer, Primark does not operate a website you can buy from. This will likely change in the future through the TellPrimark survey.
Despite this, there is no plan to cease its physical stores, unlike its rivals Marks & Spencer, and Debenhams. In fact, it will revamp and expand its stores to other countries, like Abu Dhabi, Bahrain, Armenia, and Dubai. Currently, it has outlets in several countries like Jordan, Oman, Malta and Gibraltar.
You can help shape the path Matalan takes in the future by letting them know about your experience – take the Matalan survey and share your opinion with them.
Talk To Matalan Survey Customer Team
If you'd like to talk to someone at Matalan but don't want to take the Matalan survey, send them a message on social media instead:
If social media isn't really for you, feel free to find one of their stores and contact them directly. Or you can call 0333 0044444 or send an email to [email protected]. Finally, you can read their FAQs to see if your question has already been answered.
Their head office is located at:
Matalan, Perimeter Road, Knowsley Industrial Park
LIVERPOOL, L33 7SZ
Read More Matalan-Survey.co uk Answers
11 reviews
{{ reviewsOverall }}