Five Guys, one of the greatest burger joints in American, wants to know what you think about their burgers! They're hosting an official Five Guys Surveys at fiveguys.com/survey. Tell them your feedback and win a $25 Gift Card!

Five Guys Survey Details
Ok – you may already love their handcrafted burgers and fries, but that doesn't mean they can't be better! And Five Guys wants to do just that – make them even better. But they need to know, from their customers, what they can do to improve them! So, they're hosting an official Five Guys survey and asking all of their previous customers for some feedback. In return, you'll go in the running for a $25 Gift Card 🙂
Here are the specific details:
| | |
| --- | --- |
| Start Date | January 1, 2019 |
| End Date | December 31, 2019 |
| Entry Method | Online, Mail |
| Entry Limits | One (1) per day |
| Prize | $25 Five Guys Gift Card |
| Prize Approx. Retail Value | $25 |
Rules
As is usual with many of the feedback surveys companies hosts, there are a few rules you'll need to follow to be eligible to win one of the $25 Five Guys Gift Cards. Here they are:
You must be a resident of the 50 United States or the District of Columbia
You must be over the age of 18 years
You must not be affiliated with Five Guys or its affiliates in any way
That's all there is – pretty simple huh?
Click here to download a PDF of the official rules.
Instructions
Before you jump in and take the survey, you'll need a few pieces of information from your receipt to start. This is what you'll need:
The store number of the Five Guys restaurant
The date you visited their location
The transaction or order number
Here are some examples of where it might be on your receipt:

After you've got those three pieces of information ready, follow these instructions:
Visit the official website hosting the Five Guys Survey (link below)
Enter in the date, store number, and order number on your receipt on the first page
If you've entered them all correctly, you'll go through an be able to start the survey. Otherwise, you may get an error. Re-check the information and try again
Once you're past the first page, you can take the survey. Answer all the questions Five Guys has for you
At the end of the survey, you'll be asked for a bit of personal information if you'd like to enter into the sweepstakes. What they might ask:

Full name
Address
Email
Contact number

And you're done! 😀 Congratulations you've just completed the Five Guys survey and are on your way to winning a $25 Gift Card for some more awesome burger and fries!!
A few of the questions they might ask you:
What time of day did you visit Five Guys?
Are you a first time or regular visitor?
Overall, how satisfied were you on your visit to their restaurant?
How satisfied were you with your burger? What about your fries?
Did you purchase any drinks? Were they good?
Was the friendliness of the crew at a good level?
How well was this Five Guys being maintained? Was it clean throughout?
I took the survey recently, here's a few screenshots:
You can take the survey here – https://www.fiveguys.com/survey
Oh, if you searched for fiveguys com survey or five guys customer survey  – just click the link above and you'll be at the right place!
About Five Guys
If you have a weakness for big juicy burgers, yummy fries and free (yes, free) peanuts then chances are that you're all too familiar with the burger chain Five Guys. Voted America's favorite burger chain in 2017, and for good reason, they currently have an incredible 1,500 locations around the world in the US, Canada, Europe, the Middle East and Asia.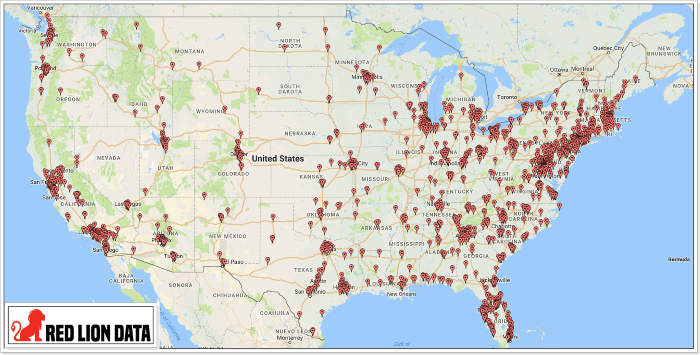 The only potential pitfall of this delicious fast food chain is that all of their products are cooked 100% in peanut oil, which does suck if you have allergies…Sorry! Not sure if I can imagine my life without their burgers ☹…
History
The company first began in Arlington, VA back in 1986. Their initial growth was small, and the first 14 years of their business focused on them perfecting that scrumptious burger recipe and spreading their wings to 5 new locations around Washington DC.
In 2003 they decided that they wanted to share their burgers with even more Americans and so decided to franchise their stores. Within the next 18 months, they had grown to 300 stores and exhausted their space in Virginia and Maryland. They decided it was time to let the rest of the US (and the world for that matter) have a taste of their delicious recipe.
Between 2006 and 2012, Five Guys grew an incredible 792% which crowned them with the title of fastest growing fast food chain in the states.
Today they have a worldwide presence and have plans to build another 1,500 locations, doubling their current total! And they want to make each location better than the last to go on a take the Five Guys Survey and tell them how they can improve!
Three Fun Facts
No burger chain story is complete without a few fun facts thrown into the mix. For a business that has been going just 30 years, they actually have soooo many interesting stories, I managed to whittle them down to my three faves:
There are over 250,000 ways to customize your Five Guys order! That means, if you were to order a burger every single day for the rest of your life, you would still be nowhere near close to bagging all the combos. In fact, it would take around 684 years of daily burgers to grab every last variety on the list. Talk about spoilt for choice much!
There are technically six guys (and a gal). Originally when the company first started, owner Jerry Murrell and his four sons were the original 'five guys' of the company, however, when Murrell and his wife Janie had a 5th He did what any good father would do and renounced his title as the 'fifth guy" and gave it to his son… What a champ!
Famous basketball player Shaq has 155 franchises all to himself. Now I love a burger, but this guy is next level, that's more than 10% of all their locations worldwide!!
Shaq owns 155 Five Guys franchises, 150 car washes, 40 gyms, and 17 Auntie Anne's pretzels pic.twitter.com/t2PdzWd2jR

— NowThis (@nowthisnews) June 25, 2018
They even have some secret menu items that you can order if you know them!
Reception and Awards
Now it's no doubt that Five Guys in an incredibly popular burger chain. It has the presidential seal of approval (Barack Obama visited a store in Washington in 2011 and bought himself and his team lunch) and has even been voted number 1 burger by Washingtonian magazine for 7 years!
However, they have received a bit of criticism… being a fast food chain they're bound to. Men's Health were reported to have stated on their website that their burgers were "unhealthy" – though I feel like it doesn't take an expert to figure that out. Then, Time Magazine further criticized them for their fries naming them as one of the top 10 worst fast foods you can eat – they do come in at 1,464 calories and 71g of fat, so yeah, I know, maybe we should lay off them a little!!
Talk To Five Guys Survey Team
Want to send Five Guys a message outside of the survey? Check out their socials:
Otherwise, you can give them a call on their 24-hour customer feedback line 866-345-GUYS (4897).
Their head office is located at:
10718 Richmond Highway, Lorton
VA 22079 USA
See More FiveGuys.com/Survey Responses
9 reviews
{{ reviewsOverall }}