Costa Vida pride themselves as being on of the top Mexican grills in the country! But they're always looking to improve their restaurants. And so, they want to know all about your recent experience with them at www costavida net survey. In return for taking the survey, you'll get a free dessert on your next visit! 🙂

Survey Details
| | |
| --- | --- |
| Start Date | January 1, 2019 |
| End Date | December 31, 2019 |
| Entry Method | Online |
| Entry Limits | Unlimited |
| Giveaway | Guaranteed Prize (with purchase) |
| Prize | Free Dessert |
| Prize Approx. Retail Value | $5 |
Rules
Costa Vida want to make it as easy as possible for all of their customer to take the survey and share their recent experience with them. What does that mean exactly? It means there are no rules!! 😀
All you need is to keep the receipt of your recent order with them, head to the website hosting the Costa Vida survey within 48 hours, take the survey, and then the next time you head into one of their restaurants you'll get a free dessert.
Instructions
Ready to take the survey? Fantastic 🙂 You'll just need a single piece of information from your receipt:
The store number printed near the bottom
If you're having trouble finding it, here's an example of where it might be: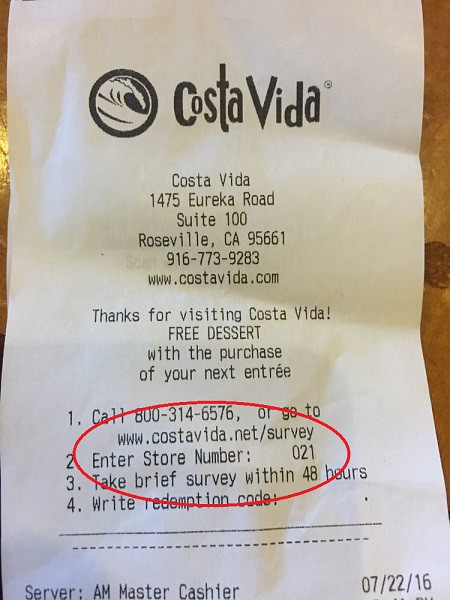 Once you've got the store number ready, follow these instructions to complete Costa Vida's survey:
Type in the official website hosting the survey or click the link below
Once there, enter into the store number. If it's correct, you'll be invited to take the survey. Otherwise, re-enter the number and try again
During the survey, answer all the questions Costa Vida's customer satisfaction team has for you. Be as detailed as possible so they can improve their service next time
At the end of the survey, a validation code will appear on your screen. Write this code at the bottom of your receipt.
That's it! You've just completed their survey 😀
Next time you head into a Costa Vida restaurant, make sure to bring your receipt with you (with the validation code written on it) in order to get your free dessert
Here are a few example questions you might find on the survey:
When you received your order, was it complete and accurate?
Did a team member interact with you while you were seated?
Based on your recent dining experience, what was you overall satisfaction with the speed of service and friendliness of the staff?
Was the restaurant clean? What about the taste and quality of the food?
How likely is it that you'll return to this Costa Vida based on your experience?
How likely is it that you'll recommend Costa Vida to friends or family?
Here are a few screenshot of the survey:
About Costa Vida
Costa Vida is a Mexican grill style fast food restaurant primarily based in the western states of the US.
History
The two founders of the chain, JD and Sarah Gardner were inspired to set up shop after a trip they took to Cabo San Lucas, a small surf town in Mexico, pretty close to the US border. They were looking for ways that they could bring this life style back to their home in Utah, and they thought, what better way than through the food.
They opened up their first restaurant in 2003 in Layton, Utah and they now franchise over 90 restaurants in the US and Canada.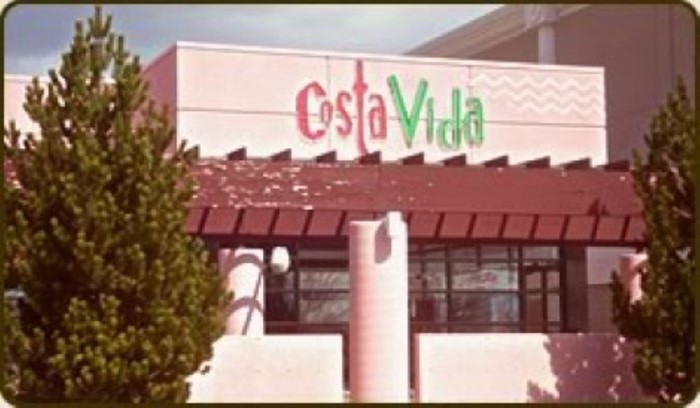 It has become one of the fastest growing franchises in North America. Last year it was beating a bunch of fast casual competitors in terms of their growth. Probably because they're listening to all the feedback customers are giving them on the Costa Vida survey! 😛
Menu
Of course, this is a typical Mexican food kinda place. They slow cook their beef and their guac is homemade from super fresh avocados and it's all overseen by the company's 'executive chef'.
They offer a wide range of customizable burritos, enchiladas, quesadillas, nachos, baja bowls and a bunch of appys, deserts and drinks to wash it all down. The great thing about their food is that their tortillas are made fresh daily and never come out of a packet. If you've noticed the freshness of their food as well, definitely make sure to tell them on the feedback area so they keep it going.
Drama with Cafe Rio
There's always been a bit of speculation and controversy surrounding these two companies as they are so alike. So much so, in fact, that a google search of "Costa Vida" actually gives you a whole host of results from them AND Café Rio… how confusing.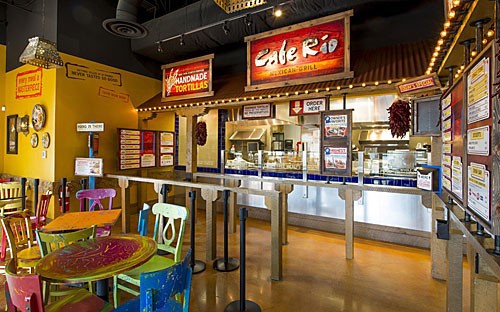 The main reason for all the comparison though is mainly down to a lawsuit filed back in 2005. Though the details weren't fully revealed (both parties never tend to discuss with the press), Café Rio claimed that Costa Vida (Then known as Costa Azul) stole their recipes, store design and menu.
Loyalty App
The company has a loyalty program, Costa Club, which is run through their app. Everyone can access it as it's on both android and IOS and awards you with 1 point for every dollar you spend in the restaurant. Every $50 you spend gets you a $4 voucher to use, it's not the most generous loyalty program out there, but something's always better than nothing.
If you sign up using Facebook, you are given 20 points which is a nice push to get you to that first 50-point goal.
Future
The company is looking to the future, confident that it will grow and grow, there's a bunch of advertisements on their websites offering franchise opportunities and they're even beginning to use AI and other neat technology to understand whether or not a specific franchise location will work…
They partnered with a company called SiteZeus, that basically, analyses a bunch of data including traffic in the area, cell-phone studies (whatever that means), social media trends and more to see if that location is worth setting up in. To be honest this tech stuff kinda goes over my head but nevertheless it's still pretty awesome and quite forward thinking of the company to be fair…
Hopefully with all these new additions to their company they still manage to give back to the community like they do in their awesome Ragnar Relay events!
Talk To Costa Vida Customer Service
Don't want to take Costa Vida's survey but still want to leave them feedback? Reach out to one of their social media accounts:
Otherwise, you can give their customer support center a call on 801.797.2374.
Their head office is located at:
3451 N Triumph Blvd, Suite 105
Lehi, UT 84043
Share your experience and write your review!
2 reviews
{{ reviewsOverall }}