Take Cinemark's official survey – www.cinemarksurvey.com – and win free movies for a year! Fantastic way to provide your feedback! More details below.
Cinemark Survey Details
Cinemark is giving away a year's worth of free movies! But there's a bit of fine print attached to the competition.
Here are the specific details:
| | |
| --- | --- |
| Start Date | January 1, 2019 |
| End Date | December 31, 2019 |
| Entry Method | Online, Mail |
| Entry Limits | One (1) per month |
| Prize | 52 x $10 Movie Pass |
| Prize Approx. Retail Value | $520 |
| Total Prizes | 15 (one per month) |
| Total Approx. Retail Value | $7,800 |
Survey Rules
There are a few rules you'll need to follow in order to be eligible for the Free Movies for a Year sweepstakes:
You must be a legal resident of the United States
You must be at least 18 years old
You must not be affiliated with Cinemark in any way
You must not enter the competition more than one (1) time per month
If you do break any of those rules and they find out, you could be disqualified and lose your prize! So save yourself the hassle and make sure you're OK with all of them first.
Don't want to enter into the sweepstakes? No problem! You're more than welcome to give Cinemark some feedback from your experience with them and then skip the final part.
Of course, who wants to do that!? 😀
If you like, you can download all the rules here.
Instructions For CinemarkSurvey.com
Completing the survey online requires a few things before you get started.
You'll need an Access Code which you can find on the bottom of your receipt (see image below), and
You'll need to know the date and time when you saw a movie (can be found on the receipt as well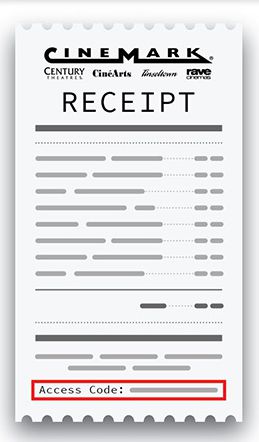 Once you have those ready and in front of you, following these instructions to complete the survey:
Head to Cinemark's survey website (below) from your computer, tablet, or phone (I recommend computer because it's the easiest – at least for me it is!)
Next, enter the following information before you can begin:

State
City
Cinemark Location
Access Code
Date Visited
Time Visited

Once that's complete, you can begin the feedback form and tell Cinemark about your experience with them
At the end of the survey, entering the sweepstakes is optional (but highly recommended of course :P). Fill in the following information for your chance to win:

Full name
Home address
Email address
Date of birth
Phone Number

Congratulations! You've just completed the survey. Give yourself a pat on the back and go enjoy another movie!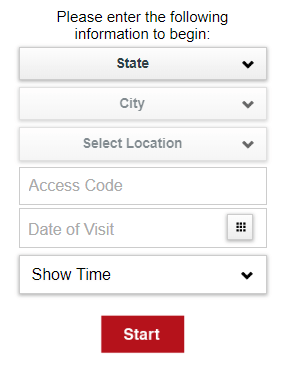 Also – if you've accidentally come to this page after typing www.cinemark survey.com or even cinemarksurvey com – don't worry! You've come to the right place. Just click the link below and it'll take you to the official survey at www.cinemarksurvey.com
About Cinemark
Did you know – Cinemark is not only one of the largest cinema chains in the States, but it is the largest in Brazil! I didn't even know they had theaters outside here let alone that they're the biggest in Brazil…Wow!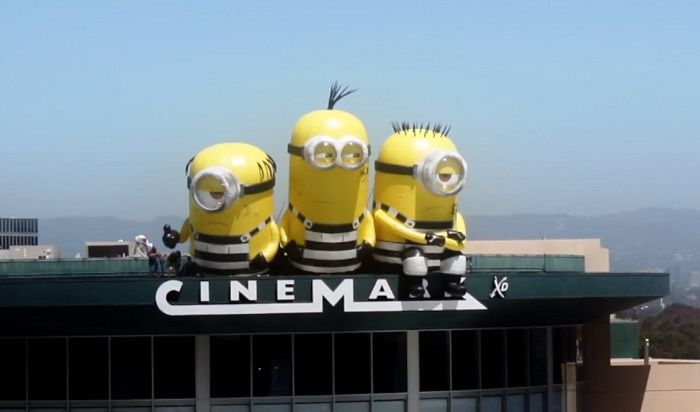 It all started back in 1984 when the first cinema opened in Texarkana, Texas. They were one of the first in the industry to build colorful theaters with magnificent interiors, whilst also having large video game arcades attached to them (gotta entertain the kids before the movie starts!).
They've grown quite rapidly over the years and even purchased some of their competitors such as Rave Cinemas, Muvico Theaters, and Century Theaters. And you know one of the reasons they've been so successful is because they plain and simple listen to what the customer has to say. Which is why they're running this feedback survey at the moment 🙂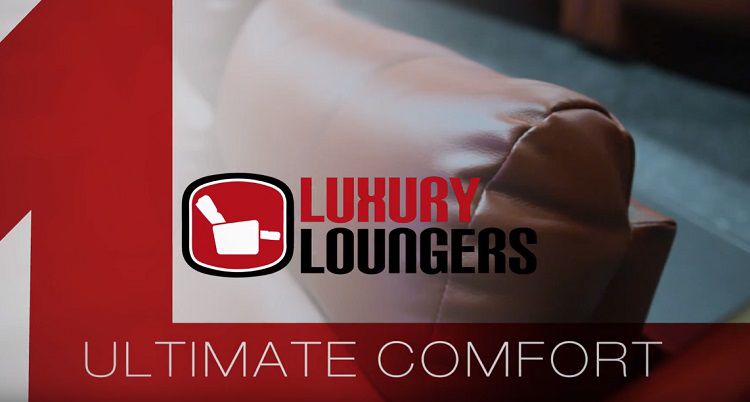 The company itself takes in a lot of money each year – over $4 billion total! But that doesn't mean they get to keep it all 😛 I'd love to see how Cinemark plan on growing in the future – exciting times ahead!
What Do Other People Think?
S/O to the guy at the Ashland Cinemark who helped me navigate to my seat, trying to maintain my three cousins under the age of ten. There are some awesome, patient people in this world 🙌🏼

— Cadie Brooke Hall (@cadiebrooke) February 24, 2018
Fantastic Beasts time! You know I'll hit it with a review after. (Also, CineMark in Taylor is, somehow, the nicest theater I've been to)

— Brandon Justice (@BrandonBJustice) November 25, 2016
Movie theaters are doing horrible right now. @MoviePass pricing now sucks. @AMCTheatres nacho cheese is gross so I can't use their a-list. @HarkinsTheatres took away Mac and cheese bites. @Cinemark are the only ones I will go to now 🖤

— ashley 🌵 #violated (@ashleydearrr) July 27, 2018
@Cinemark #LakelandMall Missed my movie due to working late, on July 13. Tried to return the ticket today & they said I couldn't? It was a full, unused, untorn ticket. This is unacceptable. Not even a voucher. Horrible business model. @CobbTheatres @AMCTheatres it is from now on.

— Meghan Gibson (@GibsonMeghan) July 15, 2018
Talk To Cinemark Survey Team
If you'd like to send Cinemark a message or if you have a question for them, I'd recommend social media:
Otherwise, you can give them a call directly on 1-800-CINEMARK (1-800-246-3627).
Their corporate office is located at:
Cinemark USA, Inc.
3900 Dallas Parkway, Suite 500
Plano, TX 75093-7865
See More CinemarkSurvey.com Responses
57 reviews
{{ reviewsOverall }}