Bojangles is one of America's favorite chicken & biscuit joints! But they want to know how they can be even better 🙂 So they're hosting an official Bojangles survey, called BojanglesListens. Tell them your feedback and you'll be rewarded with some free food!
Survey Details
How does some free Bojangles food sound? Sounds awesome to me! So how can you get it? Just give them your feedback by taking the Bojangles Survey. Pretty simple right? Yep 🙂 All they want to know is how they can improve the experience you have with them the next time you head in.
Here are the specific details:
| | |
| --- | --- |
| Start Date | January 1, 2018 |
| End Date | December 31, 2020 |
| Entry Method | Online |
| Entry Limits | Unlimited |
| Giveaway | Guaranteed reward |
| Prize | Free Biscuit |
| Prize Approx. Retail Value | $3 |
BojanglesListens Rules
There are hardly any rules you need to follow for this survey, unlike some of the other bigger survey sweepstakes some companies are doing. Here's what you need to follow:
You must have a valid receipt with an invitation to complete the BojanglesListens survey at the bottom
That's it! Your age doesn't matter, where you come from doesn't matter – they don't care who you are, they just want to hear what you think about their chicken & biscuits 🙂
Instructions For Bojangles Survey
Ready to fill out the form? Fantastic! Here are the pieces of information you'll need from your receipt:
The date you visit their store
The exact time your transaction went through the register
The store number of the Bojangles you visited
The check number of your order
Here's where you may find the info on your receipt: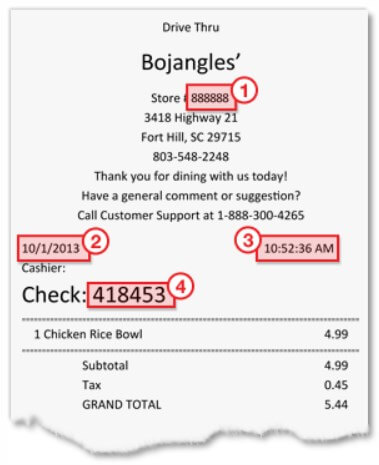 Now that you have all the survey information ready, follow these instructions:
Head to the official website hosting the BojanglesListens survey (link below)
Type in the four (4) pieces of information on the first page
If correct, you can start the survey, otherwise, you might get an error message that says the following: "Sorry, we are unable to continue the survey based on the information you provided. Please try again."
After that, answer all the questions Bojangles has for you (examples below)
At the end of the survey, you'll be given a validation code – write this on your receipt under the redeemable coupon offer
And you're done! Congratulations – you've just finished Bojangles' survey and can now go and redeem some free food 😀 Enjoy!
A few questions they might ask you:
What was your overall satisfaction with this Bojangles restaurant?
How was the overall atmosphere of the store? Was it clean?
How was the quality of your food? Was the temperature ok? Did they get your order right?
What did you think about the variety of their food items?
How was the speed of the service? How long did it take you to get your food?
How likely is it that you'll recommend this Bojangles to friends or family in the future?
How likely is it that you'll return to this Bojangles based on this experience?
Was the manager of the store visible during your visit?
I took the survey myself recently, here's what it looks like:
About Bojangles
If I asked you to take a guess what a fast food restaurant in the south may specialize in, I would think chicken and biscuits would be at the top of your list 😛 so it's no surprise that's what Bojangles is all about.
They mainly operate in the US but have restaurants in Jamaica, Honduras, Ireland, Mexico and even China!
One of the great things about them is their food is made fresh daily, they do not freeze anything at all. They marinate their chicken for almost 8 hours and they make their yummy buttermilk biscuits from scratch every 20 minutes! Trust me, you can taste the difference.
History
The company was founded back in 1977 by Richard Thomas and Jack Fulk in Charlotte, North Carolina. They were both fast food experts; Jack had previously owned a Hardees franchise and Richard had spent the prior 10 years working for McDonald's. Who, surprisingly enough, is also hosting a feedback survey down under in Australia on the Macc.as/feedback!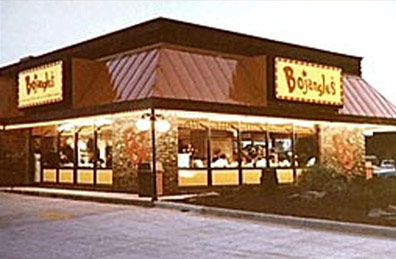 Like many fast food chains, they decided to start offering franchises and one year later they opened their first franchised store.
In 1981 they sold Bojangles to Horn and Hart and that's when their presence really began to expand, they opened up 335 restaurants, 100 of which were in Florida alone!
By 2014, their 600th restaurant was opened, and very recently (last month to be exact) they announced that they may get purchased by Durational Capital Management and the Jordan company as long as it's approved by shareholders. If this happens (expected in early 2019) the company will actually go private again after just 3 years as a public company.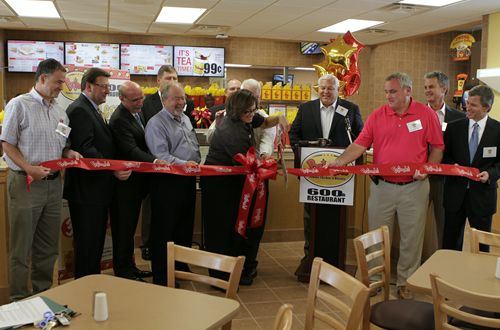 Fun Facts
When the company first started, they only offered their spicy chicken option, in fact, they waited an incredible 10 years before they launched their mild chicken. Just shows how listening to your customer works!
25 years ago, when Hurricane Hugo terrorized the Carolinas, the residents were left without food or water, so Bojangles stepped up and actually opened! They cooked using propane gas tanks and still remain pretty famous for that stunt. This kind of activity will definitely improve their customer satisfaction in the long run as well.
They're that serious about their biscuit making that they hold a contest every year for all their employees where they battle it out for a cool trophy and a $2,500 cash prize. It's no small feat though, they have to follow all 48 steps to make the perfect biscuits. My hands are tired just thinking about that!

They have an elusive cheese biscuit, which frankly I need to get my hands on! Originally only available in 2 states, they finally released it in most of their stores in 2015, but, alas, it was only for a limited time only so once again you can only grab it in a few stores in North Carolina and Virginia, darn! Want to see it make another comeback? Tell them in the survey!
They give back
They partner with a bunch of local charities and organizations including the Red Cross, Toys for Tots and even the Special Olympics. They've even raised over $600k for the Muscular Dystrophy Association by selling shamrocks to customers in their stores.
Talk To Bojangles Customer Service
Don't want to complete the Bojangles customer survey? You can send them a message on social media instead:
Otherwise, use their store locator to find the closest one to you and get in touch with them directly..
Their head office is located at:
9432 Southern Pine Boulevard
Charlotte, North Carolina 28273
See More Bojangles Listens Surveys Responses
44 reviews
{{ reviewsOverall }}